Chain Link 1 5/8" x 1 5/8" Cross-Connector for Greenhouses - Purlin Bracket (Galvanized Steel)
Details
Chain Link 1 5/8" x 1 5/8" Cross-Connector for Greenhouses - Purlin Bracket (Galvanized Steel)
Greenhouse cross-connectors can be used to connect ridge poles or purlins to bows. These steel greenhouse connectors are ideally sized for 1 5/8" top rail fence piping. As opposed to drilling and bolting, cross-connectors are a simple non-invasive way to construct your greenhouse structure. Greenhouse cross-connector brackets are particularly useful in overhead applications.
One of the most important steps of building a greenhouse is creating a secure frame. Greenhouse connectors firmly hold your pipe together, latching the rails tightly together. With a solid frame secured by cross connectors, your greenhouse will last a lifetime!
Features:
Fits Hoop Size: 1 5/8"
Fits Purlin Size: 1 5/8"
Material: Galvanized Steel
Each Set Includes Two Cross-Connectors
Designed To Be Used For Connecting Ridge Poles & Purlins To Bows.
Complete your cross-connector with two 5/16" x 1 1/4" Carriage Bolts and Nuts, sold separately.
*Please Note: Due to manufacturing differences, the product you receive may not match the picture.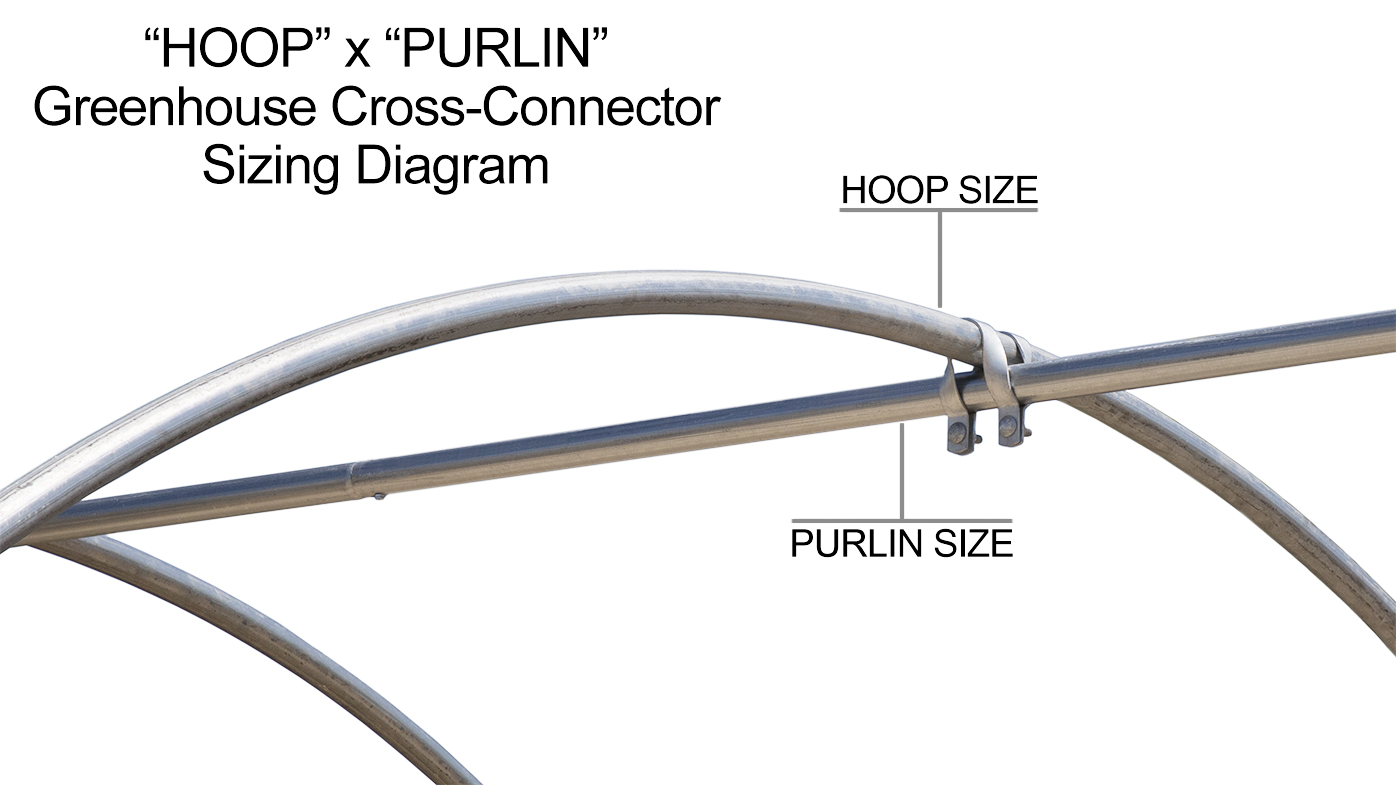 | | |
| --- | --- |
| Chain Link Fitting | Tension Bands |
| SKU | PB158X158 |
| Type | Cross Connectors |
| Finish | Galvanized |
| Material Type | Pressed Steel |
| Uses Carriage Bolt Size | 5/16" x 1 1/4" |
| Condition | New |
| Size | 1 5/8" x 1 5/8" |
You may also be interested in the following product(s)