Chain Link 3" [2 7/8" OD] x 1 5/8" [1 5/8" OD] Top Rail Barb Arm Base Loop Cap - Line Post Top Cap (Pressed Steel)
Details
Chain Link 3" [2 7/8" OD] x 1 5/8" [1 5/8" OD] Top Rail Barb Arm Base Loop Cap - Line Post Top Cap (Pressed Steel)
These 3" (2 7/8" OD) x 1 5/8" (1 5/8" OD) Steel Top Rail Barb Arm Base Loop Caps are a versatile, extremely useful topper for a chainlink fence system. By adding a Top Rail Barb Arm Base Loop Cap, you create the capability to easily add or remove barbs from a chainlink fence. Barbs are a key component in a security system and provide a strong deterrent to intruders. Additionally, these Loop Caps fit around the exterior of a 3" (2 7/8" OD) post and accept a 1 5/8" (1 5/8" OD) top rail. When installed, the form a strong, durable connection.
Features:
• Easy To Install
• Fits Around Exterior Of Line Post
• Accepts Both Top Rail And Barbs
• Increases Security And Deters Intruders
• Galvanized For Protection Against Rust
• Creates Capability To Easily Add Or Remove Barbs
Specifications:
• Material: Galvanized Steel
• Post Size: 3" (2 7/8" OD)
• Rail Size: 1 5/8" (1 5/8" OD)
Please Note: The product you receive may not match the pictured, due to manufacturing difference.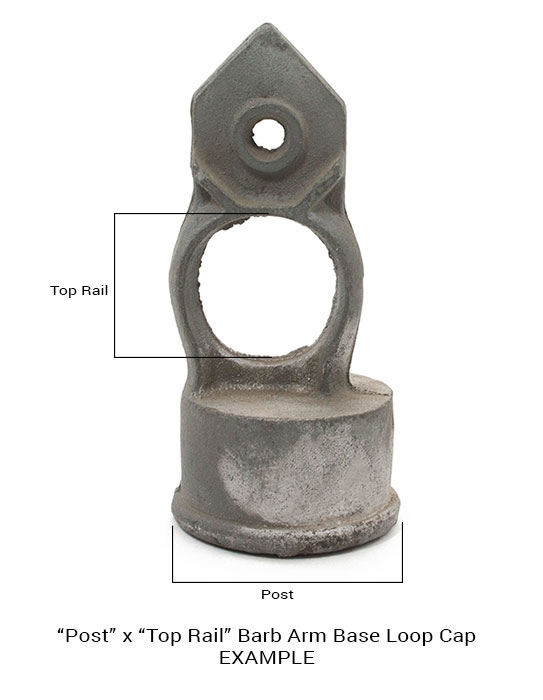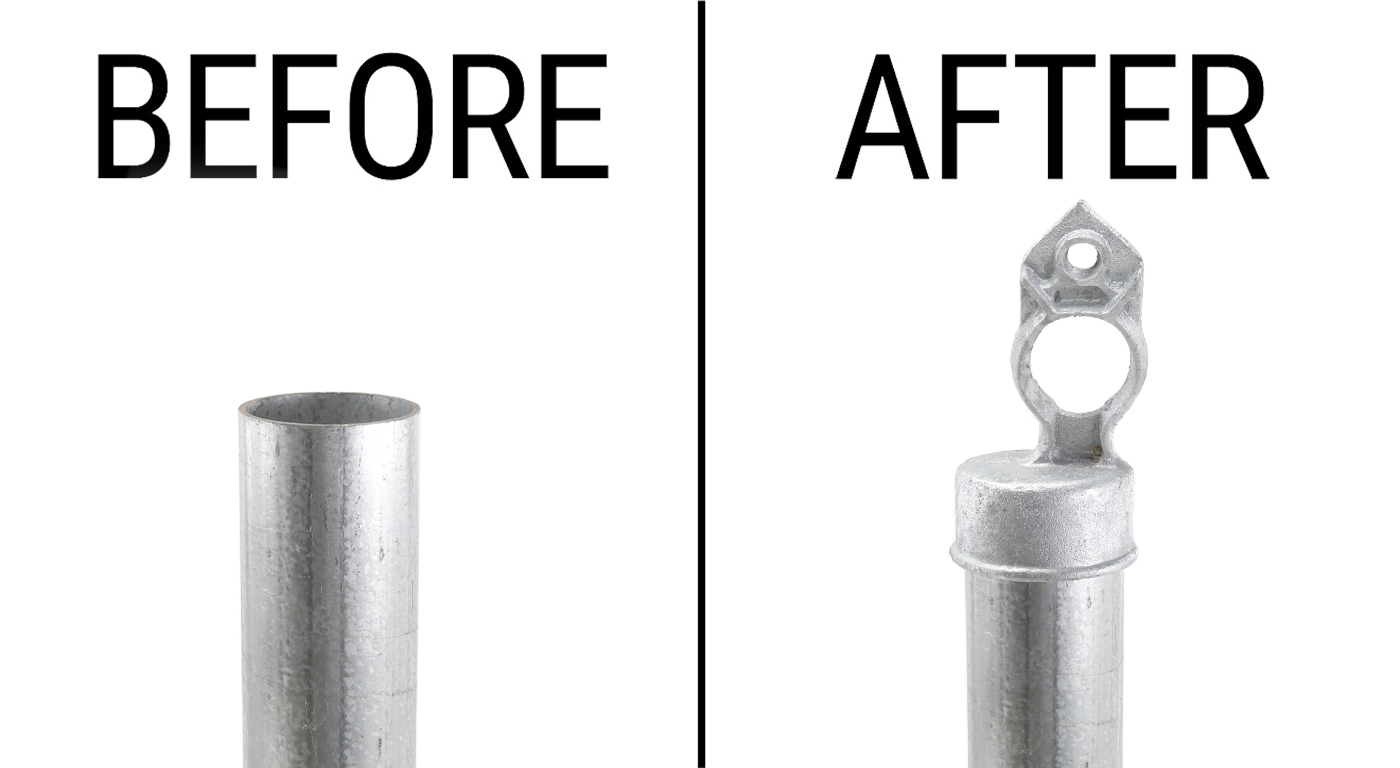 | | |
| --- | --- |
| Chain Link Fitting | Loop Caps |
| SKU | BAB315 |
| Type | Barb Arm Bases |
| Rail Size | 1 5/8" [1 5/8" OD] |
| Material Type | Pressed Steel |
| Finish | Galvanized |
| Condition | New |