Chain Link 1 5/8" [1 5/8" OD] Offset Rail End Cup - End Rail (Pressed Steel)
Details
Chain Link 1 5/8" [1 5/8" OD] Offset Rail End Cup - End Rail (Pressed Steel)
The Pressed Steel Rail End Cup is designed to add stability to chain link fence terminal posts for top rails, mid-rails, and bottoms rails when used in tandem with a brace band and carriage bolt. Easy to install for residential chain link fences, these rail end cups attach to the rail and terminal post aligned with the brace band for a secure connection of the rail and post. Also known as a rail end, the Rail End Cup has a high-quality pressed steel construction that is made for long-term outdoor use. Fits 1 5/8" (1 5/8" OD Actual) Rail.
Features:
Fits 1 5/8" Rail
Adds Stability To Chain Link Fence
One Rail End Cap Required For Each Rail Connection
Brace Bands And Carriage Bolts & Nuts Sold Separately
Designed For Residential Chain Link Fence Applications
Easy To Install Using A Brace Brand And Carriage Bolt And Nut
Creates Secure Connections For Rail And Chain Link Fence Posts
Specifications:
Offset
Material: Pressed Steel
Rail Size: 1 5/8" (1 5/8" OD Actual)
Uses Carriage Bolt Size: 5/16 x 1 1/4"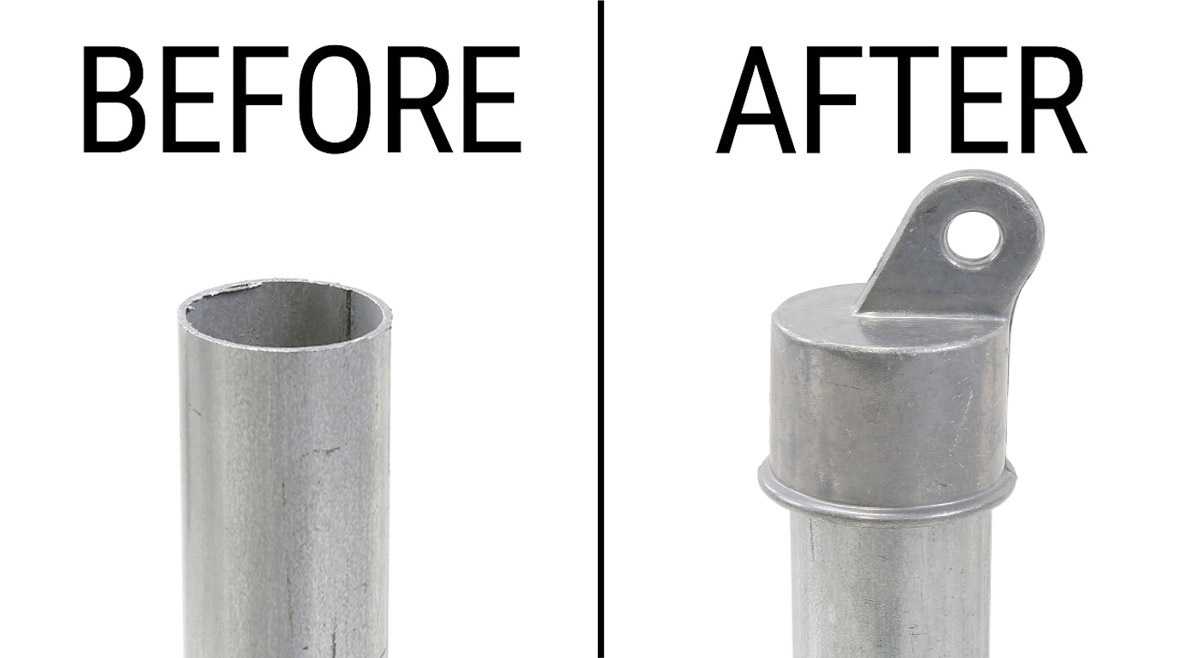 | | |
| --- | --- |
| Chain Link Fitting | End Rail Cups |
| SKU | ORES15 |
| Type | Offset |
| Material Type | Pressed Steel |
| Rail Size | 1 5/8" [1 5/8" OD] |
| Uses Carriage Bolt Size | 5/16" x 1 1/4" |
| Condition | New |
You may also be interested in the following product(s)