Chain Link Fence Gate Latches
Gate latches are an easy and effective way to add security to your chain link fence. However, not all gate latches are the same. At Chain Link Fittings, we offer a wide range of gate latches that are suited to fit various applications.
Your style of gate, reason for needing a latch, and requirements for the latch will all determine which gate latch is best for your installation. To learn more about gate latches and which will work best for your gate, check our list below.
Wall Mount Gate Latch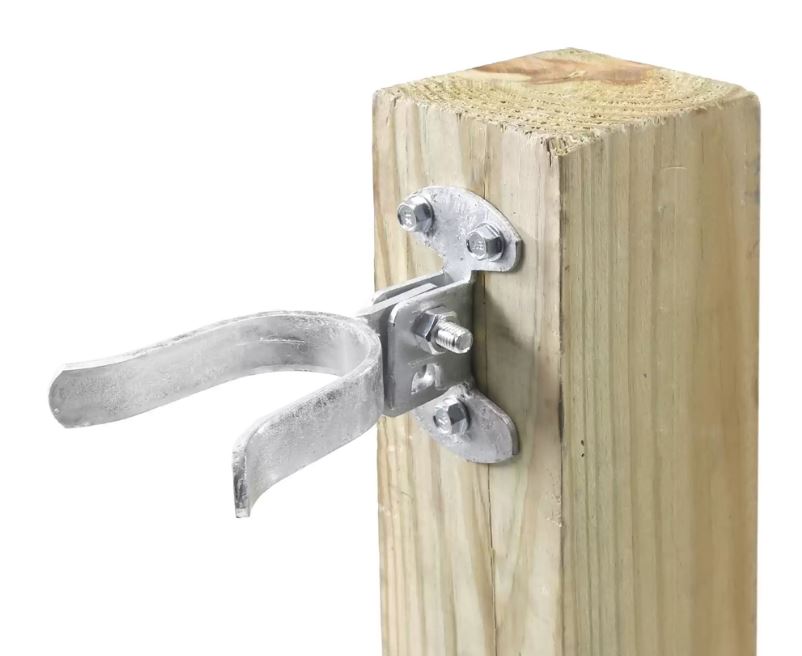 Wall mount gate latches are a great option for those who want to install a gate to the side of a building or home. Unlike other gate latches that must be attached to a fence post, wall mount latches bolt right to a wall, column, or wood post. Our wall-mount latches are made from heavy-duty steel that has been hot-dipped galvanized to prevent rust and corrosion when exposed to the elements. These latches are easy to install and come in a wide selection of sizes to fit gate posts from 1 3/8" to 4".
Key Features:
Sized from 1 3/8" to 4"
Galvanized steel
Pre-dilled holes for easy installation.
Mounts directly on a wall or wood post.
Latches come fully assembled.
Chain Link Fence Drop Fork Latches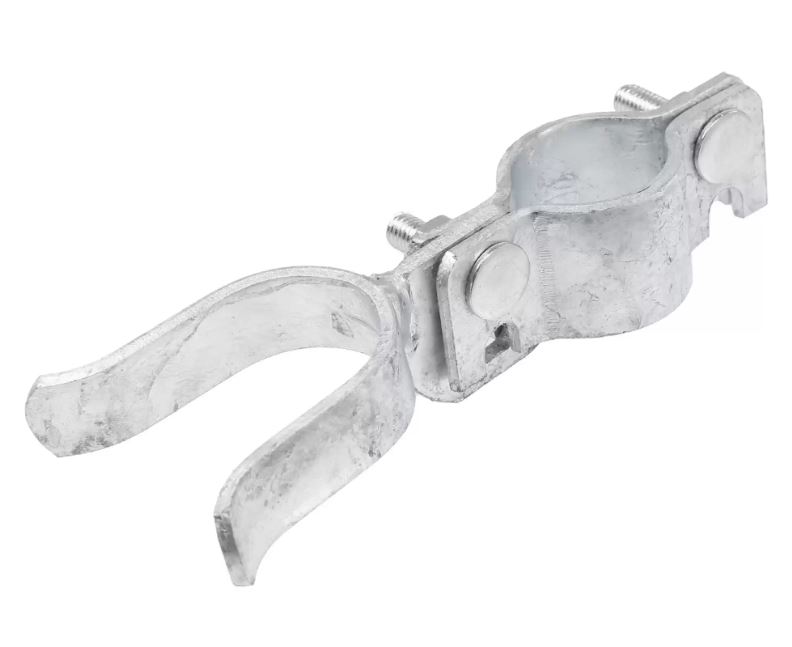 A drop fork latch is what one may call the traditional chain link fence gate latch. This model of the latch is mounted directly to your chain link fence, and then its u-shaped level latch secures onto your gate post when closed. Drop latches are easy to install and reliable, making locking up your outdoor gate a simple task. For extra security, these latches can be padlocked.
Key Features:
Drop fork collar sized 1 3/8" to 2"
Drop fork latch sized 1 3/8" to 4"
Made from galvanized steel
Easy to install
Arrives fully assembled
Chain Link Fence Butterfly Latches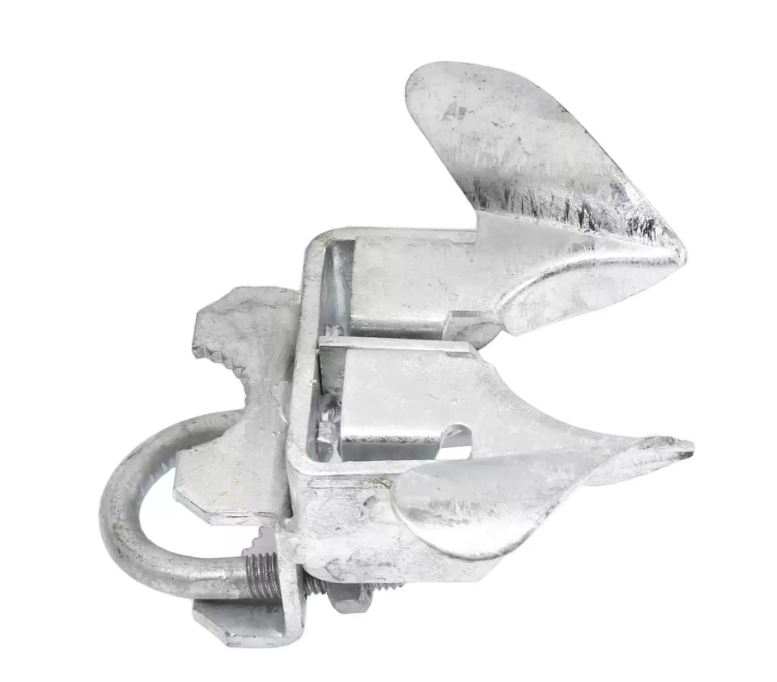 Easily transform your average chain link fence gate into a self-closing gate with the addition of a butterfly latch. Compatible with swing gates, these latches ensure your gate is securely closed behind you every time. Due to its unique design, this latch can lock a gate that swings in either direction—offered in post-mount and wall-mount applications.
Key Features:
Crafted from galvanized pressed steel
Compatible with padlocks
Easy to install
Fits 1 3/8" gate frames
Sizes to fit 2" and 2 1/2" fence posts
Pool Auto Latches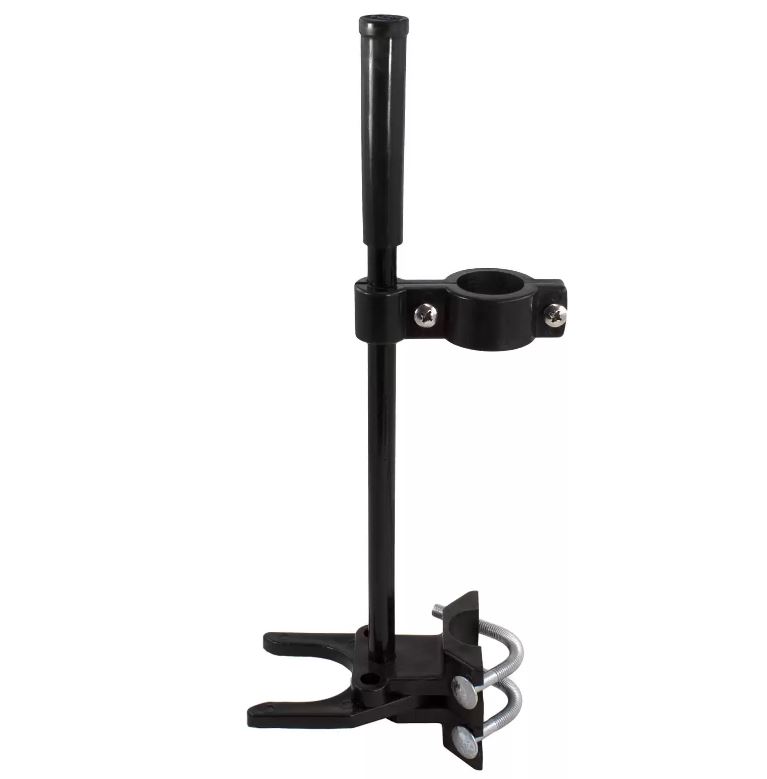 For those with gates that grant access to a body of water like pools, lakes, or beaches, it is important to install a gate latch that prevents little children or pets from getting in without adult supervision. The best latch for this type of gate is an auto-latch. This latch style will automatically lock behind you when it is closed, so you will never have to worry about it accidentally being left open. The auto-latch was also designed so children cannot reach the pull lever needed to unlock the latch while an adult is not around.
Key Features
Easy to install
Meets most pool safety codes
Easy for adults to use, difficult for children to open
Color:Black
Chain Link Fence Strong Arm Gate Latch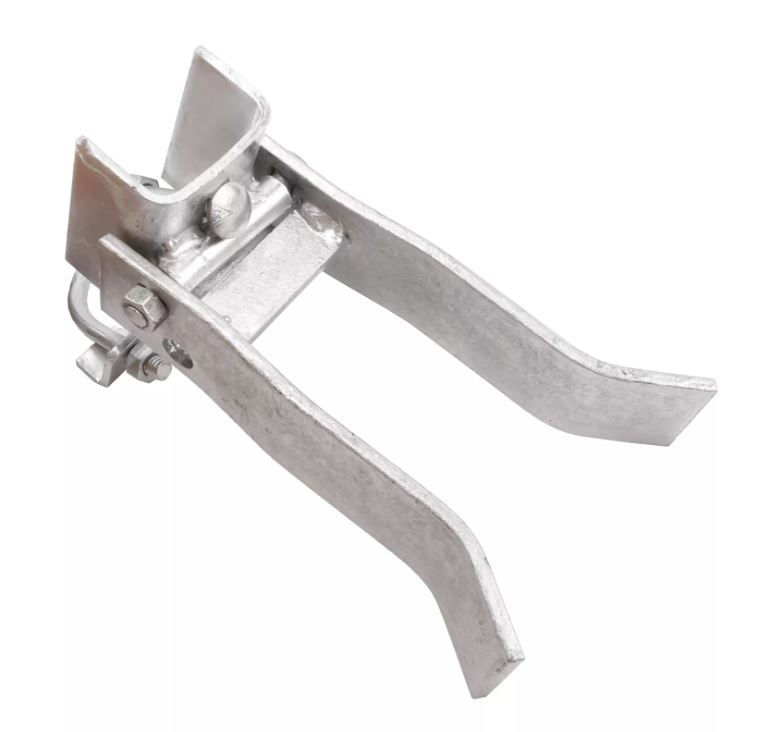 A heavy-duty gate needs a heavy-duty latch. That is why we provide a selection of strong-arm gate latches. These durable and reliable latches are created for walk gates and attach directly to your fence post with a heavy-duty strong-arm that latches to your gate post—offered in a wide range of sizes to fit the needs of all customers.
Key Features:
Designed for single walking gates
Eliminates the need for a drop rod
Compatible with padlocks for extra security
Made from galvanized pressed steel
Easy to install
Chain Link Fence Cantilever Gate Latches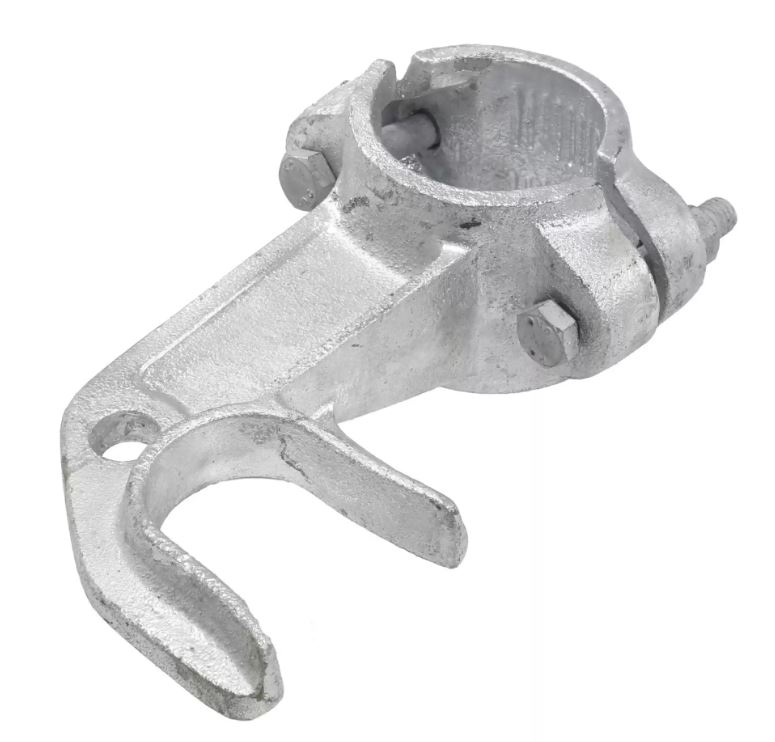 These unique latches were designed to securely lock your cantilever sliding gates. Attach the latch to your stationary post, and when closed, move it into place to prevent it from sliding open again. These latches are crafted from durable galvanized steel and are easy to install.
Key Features:
Specifically designed for cantilever sliding gates
Pre-drilled holes for easy installation
Made from malleable steel
Chain Link Fence Double Gate Latches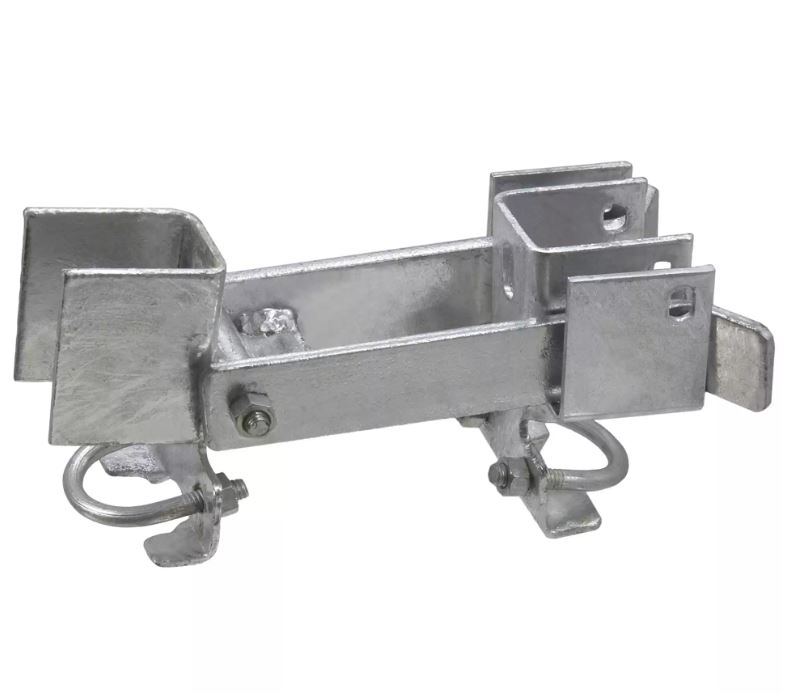 Designed to make locking up double gates an easy process. We currently offer double-gate latches that are compatible with residential and commercial applications. Simply mount the latch to both inner gate posts, and when it is time to open the gate, lift the middle lever to free the gates from each other. These latches can be padlocked to provide extra security for your gate while you are away.
Key Features:
Offered for both residential and commercial installations
Can be adjusted horizontally
Padlock compatible on both sides
Easy to install
Fashioned from durable galvanized pressed steel
We hope this breakdown of gate latches has given you the proper information to select the perfect latch for your gate. If you have any questions or would like to receive pricing information, please get in touch with one of our dedicated sales representatives at (888)-378-1032 or email us at sales@chainlinkfittings.com.