Chain Link Gate Truck/Trolley Assembly for Rolling Gate Systems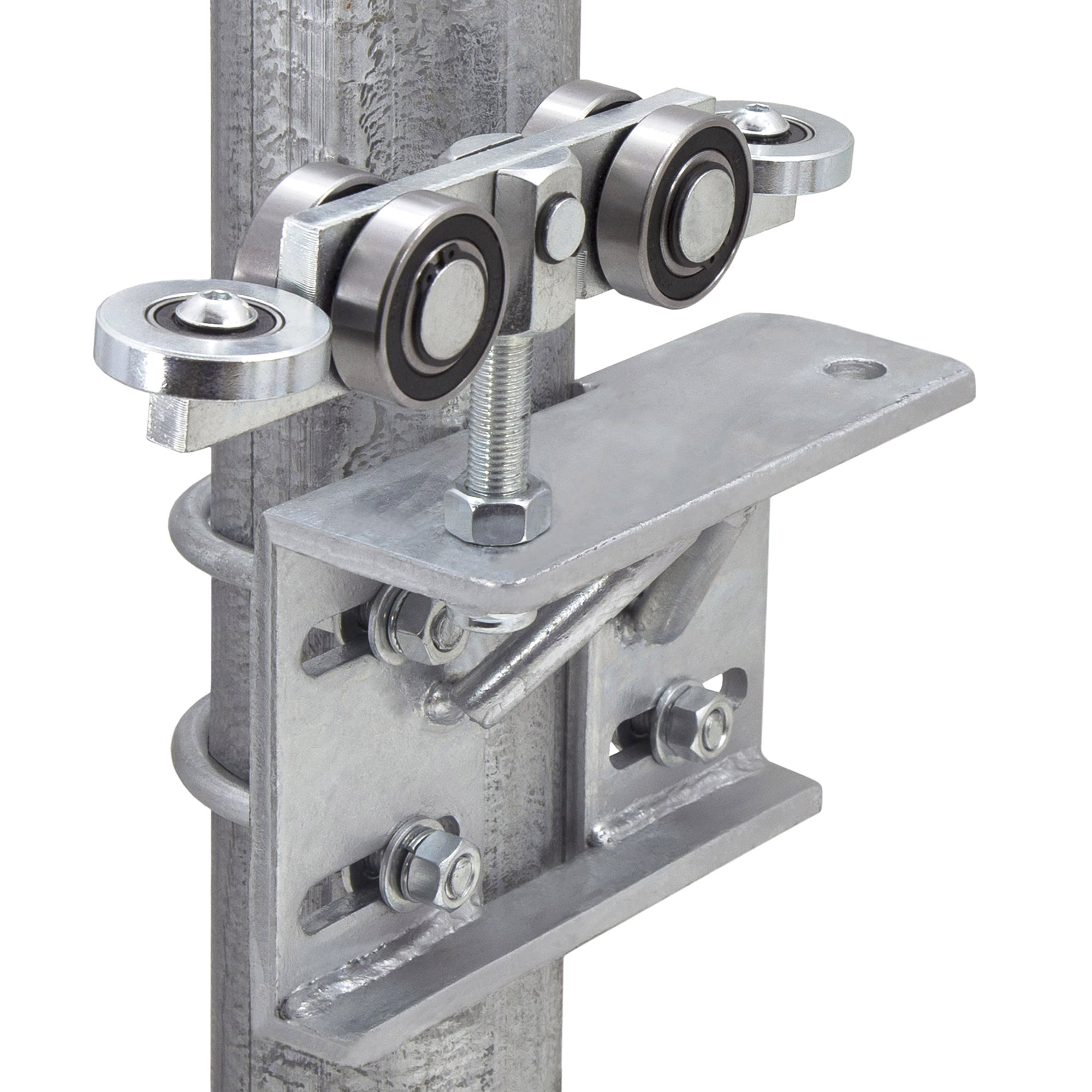 Truck assemblies, also known as gate trolleys, are used when the cantilever gate system is implausible for sliding gates. Truck assemblies are used on what are referred to as rolling gate systems. Truck assemblies have tight bearing tolerance, are made of high-quality steel, and allow for smoother gate operation. Chain link gate truck assemblies are advantageous due to their internal installation, protecting them from inclement weather and erosion and keeping the gate operating smoothly longer.
More About Gate Truck/Trolley Assemblies
Truck assemblies are available as 4 or 8 wheels, which are positioned vertically for load bearing, while the additional two wheels on either the 4 or 8-wheeled truck assembly are positioned horizontally for stabilization. Truck assemblies are installed within the top track for single or dual-track gates and are secured to the mounting post with a truck bracket. The whole assembly creates a secure positive alignment of the trucks in the gate track.
Truck Brackets
Truck brackets are also made of steel and are offered for both square and round chain link fence posts of various sizes. These are designed for mounting and supporting the truck/trolley assembly along the mounting track of the rolling slide gate system. These are often called truck hanger brackets and are essential to the assembly. One bracket is used per truck assembly, and all hardware is included.
Another essential component of a rolling slide gate system is the gate roller guide, which is also made of steel, offered for various post sizes, and, of course, helps guide the gate rollers of the chain link rolling slide gate system. These can be used for guidance on the upper or lower frame of the gate and fit the same sized truck assembly as the fence post.
Chain Link Fittings has a selection of gate truck/trolley assemblies, guides, and brackets in one place, so you won't forget any assembly component.
Shop All Gate Truck Assembly Parts