How to Install a No-Dig Chain Link Fence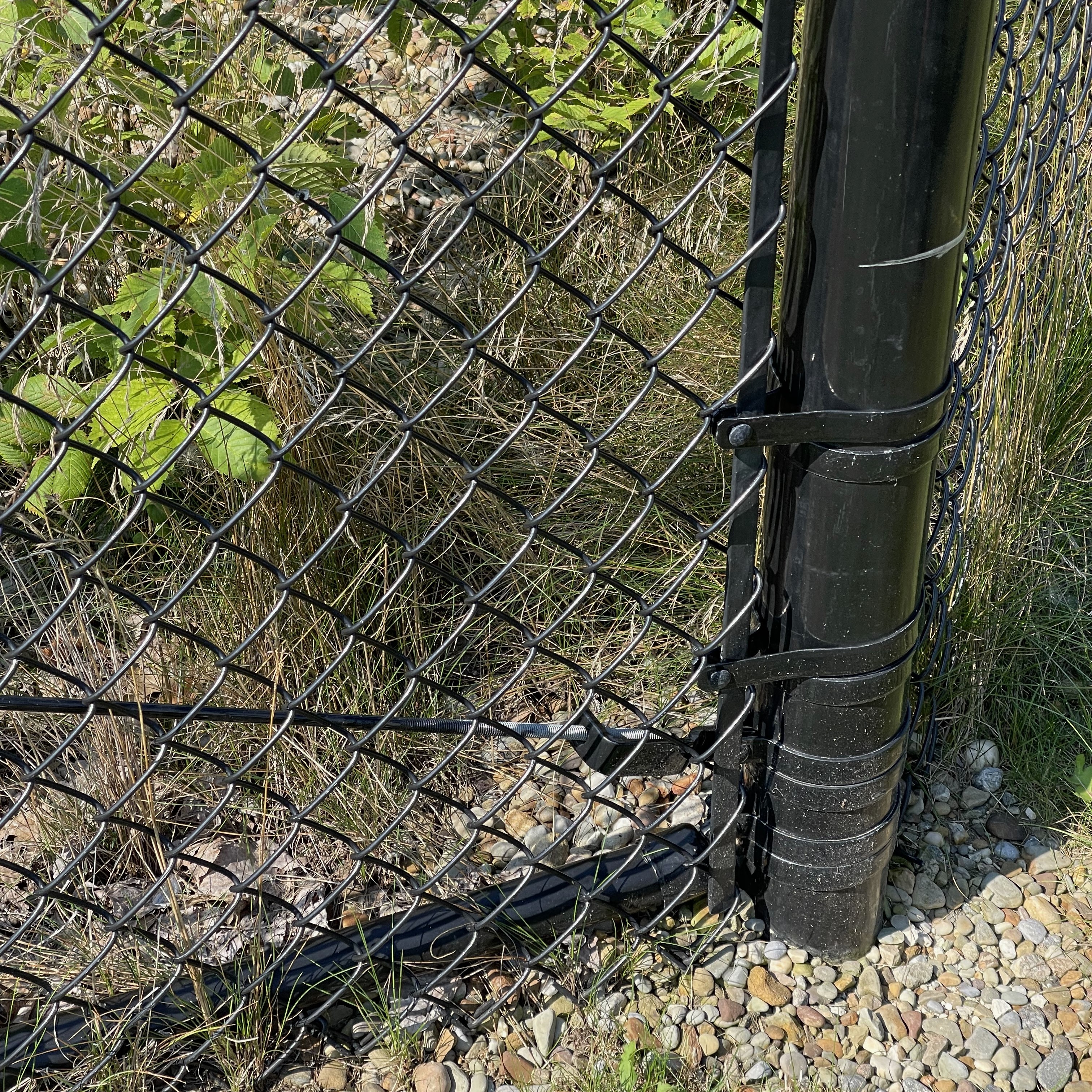 Are you looking to install a chain link fence but would like to avoid the hassle of digging up so many holes? You can have the best of both worlds! Follow these easy steps to have a no-dig chain link fence installation.
A typical chain link fence installation requires digging a hole for each post. This is not only time-consuming but also back-breaking work that can make the idea of installing a fence unappealing. With these easy-to-follow steps, you can achieve the fence you desire with half the amount of sweat.
You will need a post- or a gas-powered pounder to install your no-dig chain link fence. These tools will do the heavy lifting to anchor your fence post into the ground without digging. If choosing to use a post-pounder for your installation, a sledgehammer will also be needed.
Once you have decided which tool you will use, you can start marking the spots for your posts to create your fence line. After your fence line has been marked out, you can begin driving in your fence posts. Using the post or powdered pounder, drive your fence post into a marked spot. You will need to drive the post about 2 feet into the ground to secure it properly. Once the fence posts have been installed, you can place your chain link mesh.
---
For more information about needed materials, please get in touch with us at (888) 378-1032. One of our dedicated sales representatives would be happy to assist you with any product or order questions.