How To Use Chain Link Fence Tools
Chain Link Fencing, or cyclone fence, is used in residential, commercial, and even industrial settings. A popular choice for perimeter control, Chain Link Fence Systems are easy to install, versatile, cost-effective, and practical. Chain Link Fittings offers an extensive catalog of Chain Link Fence Parts, Fittings, and Essential Tools for backyard fence systems, heavy-duty industrial rolling gate systems, greenhouse building, farm and livestock fence, and more.

How To Use The Ground Post Driver
Jiggly Greenhouse Ground Post Driver Caps allow for safe, simple, and secure installation of ground posts on your greenhouse frame of chain link fence. The durable steel construction of these post drivers absorbs the impact of the sledgehammer when pounding the posts into the ground, effectively eliminating disfigurement of the top of the ground posts.
Ground Post Drivers go over the top of the ground post, protecting the ends of the post from damage during installation. The shape of the post driver is designed to receive high-impact strikes from a sledgehammer. Using the Ground Post Driver Cap, ground posts can efficiently be driven into the ground without deforming the post, creating a well-crafted frame.
Sizes Available: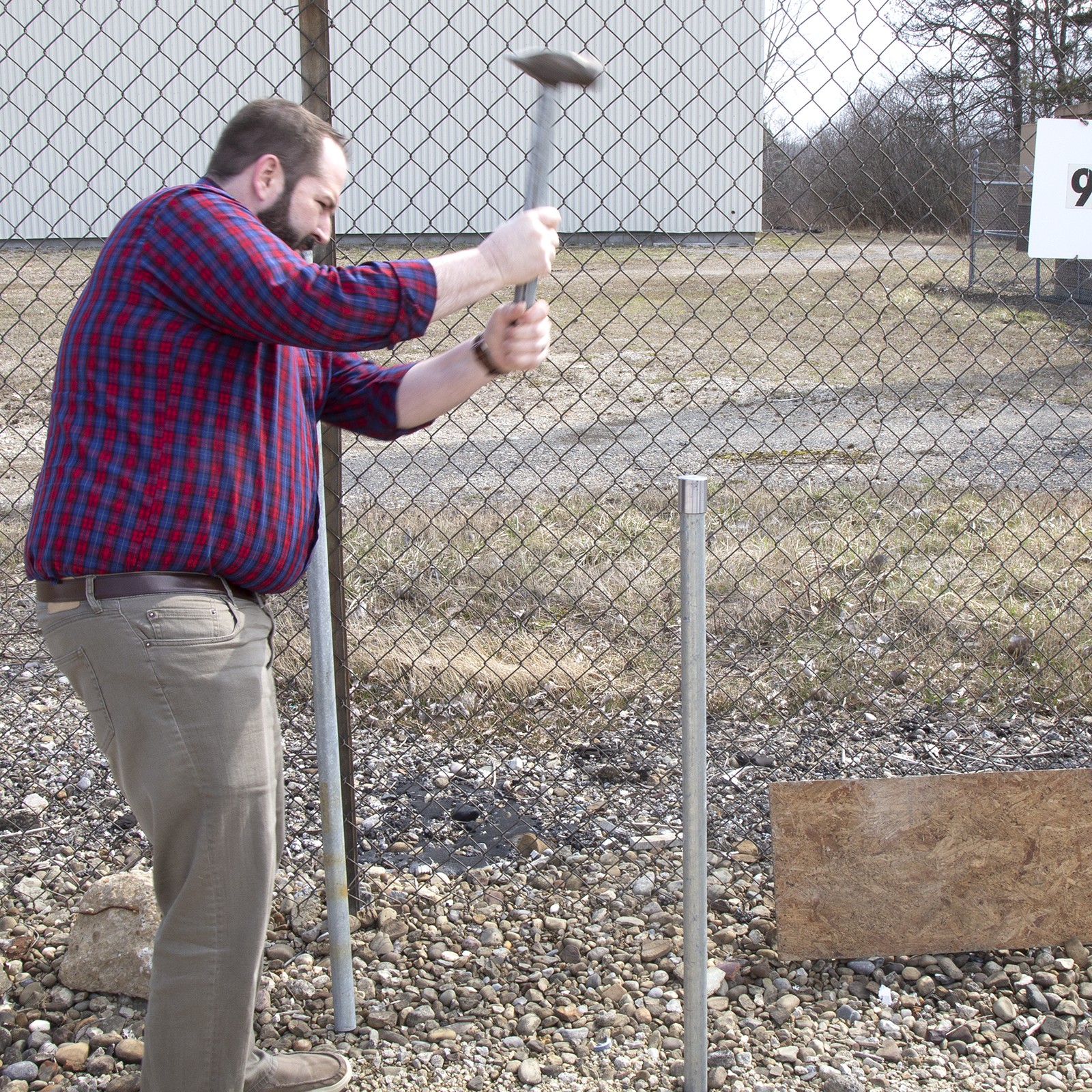 Barb Wire Carrying And Installation Tools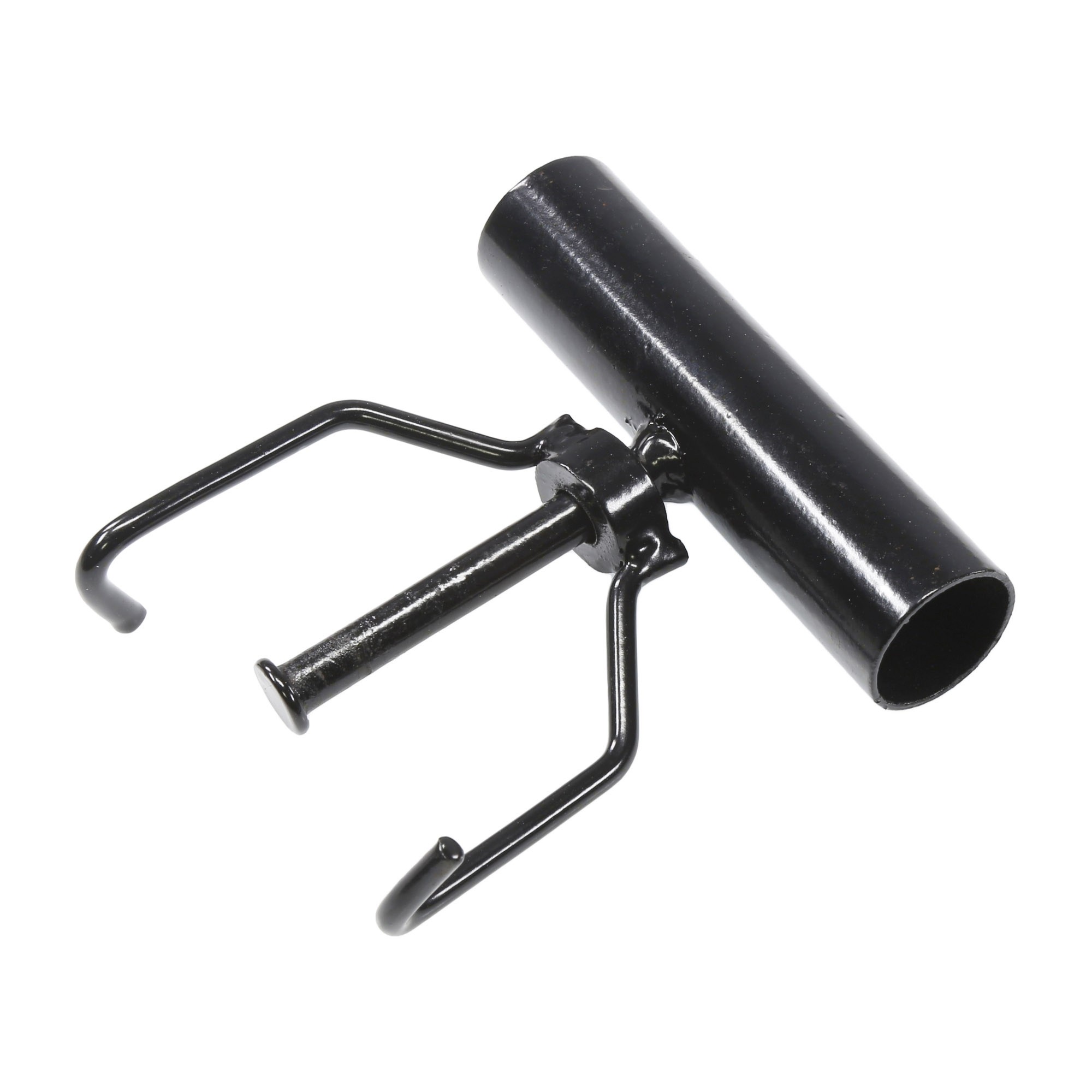 How To Use Barb Wire Tools
The Barb Wire Roll Carrier is designed for carrying rolls of barb wire during installation. The 1/2" pipe handle is designed to sleeve a tube to create a two-man carrier that can be carried by one person or two when moving heavy spools of barb wire. The tube can be hooked to a vehicle to unwind barb wire spools over long distances.
The Barb Wire Gripper is designed for gripping or holding wire in place for fencing. Highly compatible, the gripper can be used for barb wire, smooth wire, and cables. Simple slip the wire into the collar of the gripper, attach a come-along to the ring and stretch your material. This gripper is an excellent tool for building or repairing fence.
Fence Tool Selection:
Fence Stretcher Tools To Install Chain Link Fence Fabric (Mesh)
Clipping And Setting Fabric To Chain Link Fence Frames
Metal Banana Clip Fabric Stretching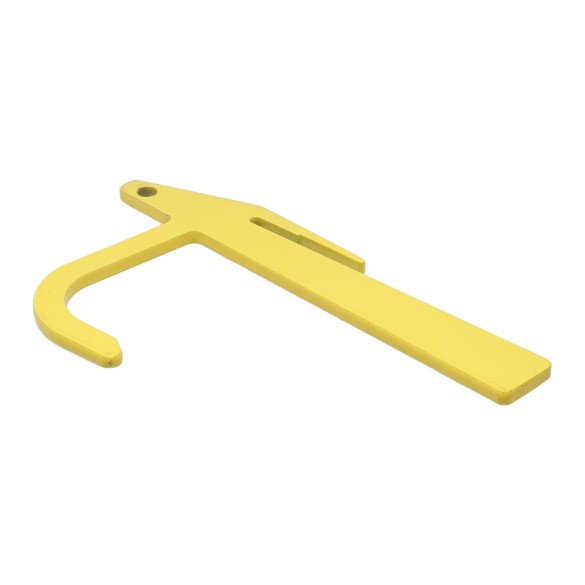 The Banana Clip Chain Link Fence Fabric Tensioning Tool is designed to aid in hanging the chain link material from the top rail and can stretch to pull out the slack while holding the chain link in place before tying the material off.
Metal Pumpkin Claw Fabric Hanging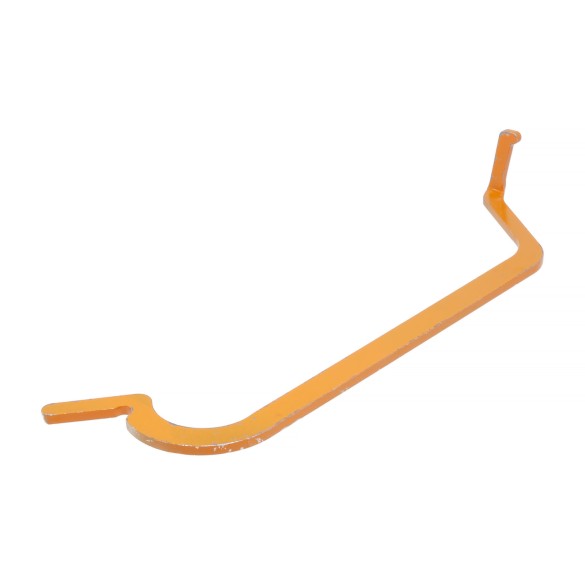 The Chain Link Fence Fabric Pumpkin Claw is a tool designed to aid in safely hanging chain link fence. The Pumpkin Claw yields the best results when used every 20 to 30 feet to secure the fence before tying it off.
Chain Link Hog Ring Pliers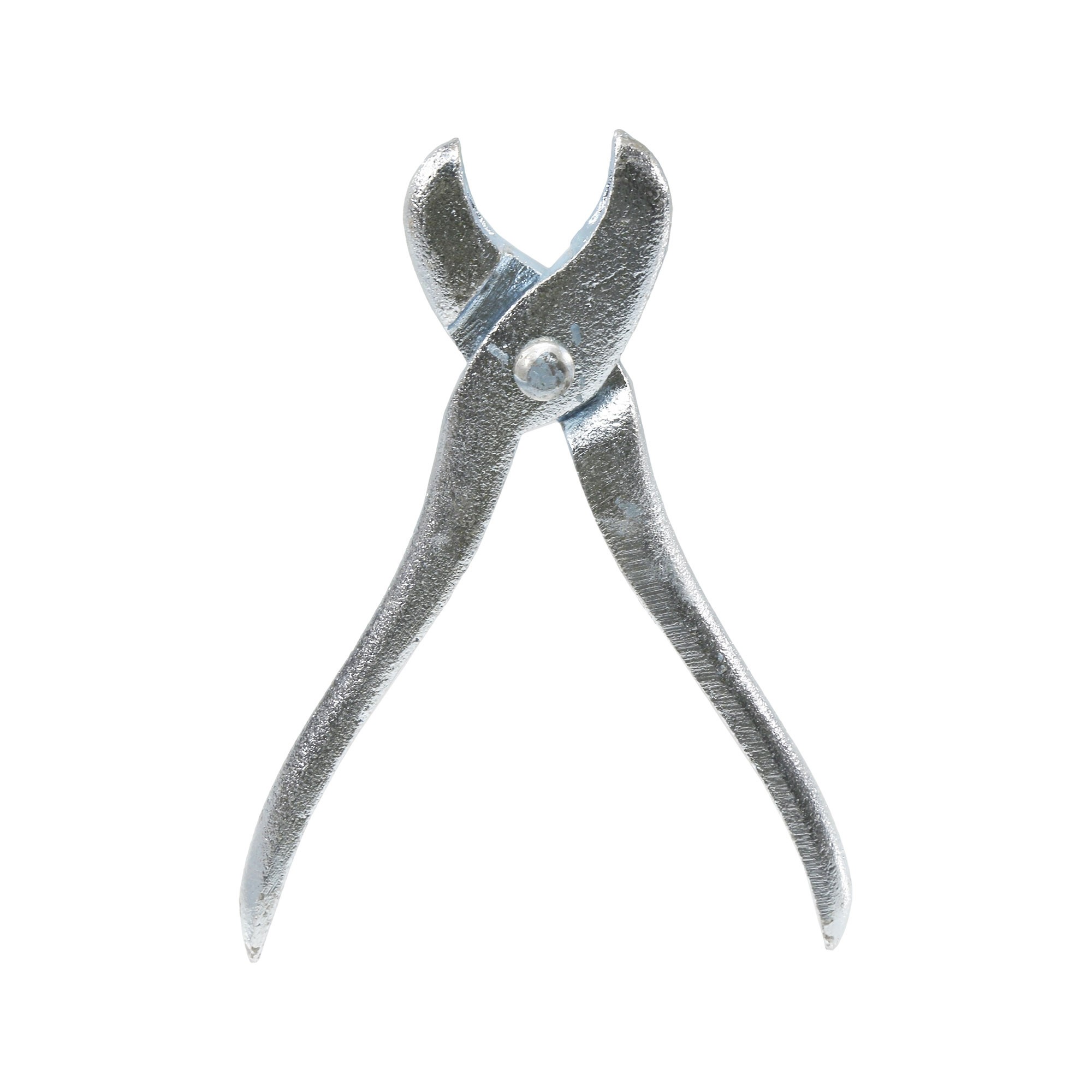 The Chain Link Fence Hog Ring Pliers are used to clamp hog rings together in order to secure chain link fence fabric and wire. A sturdy and simple tool, hog ring pliers make it easy to affix hog rings to both wires and fencing, creating a strong connection that facilitates top-notch fence function. Use the adjustable thumb screw and quickly and effectively attach any size hog ring. For removing the hog ring, diagonal pliers will open the ring.
Gate Clip Crimper Fence & Gate Tool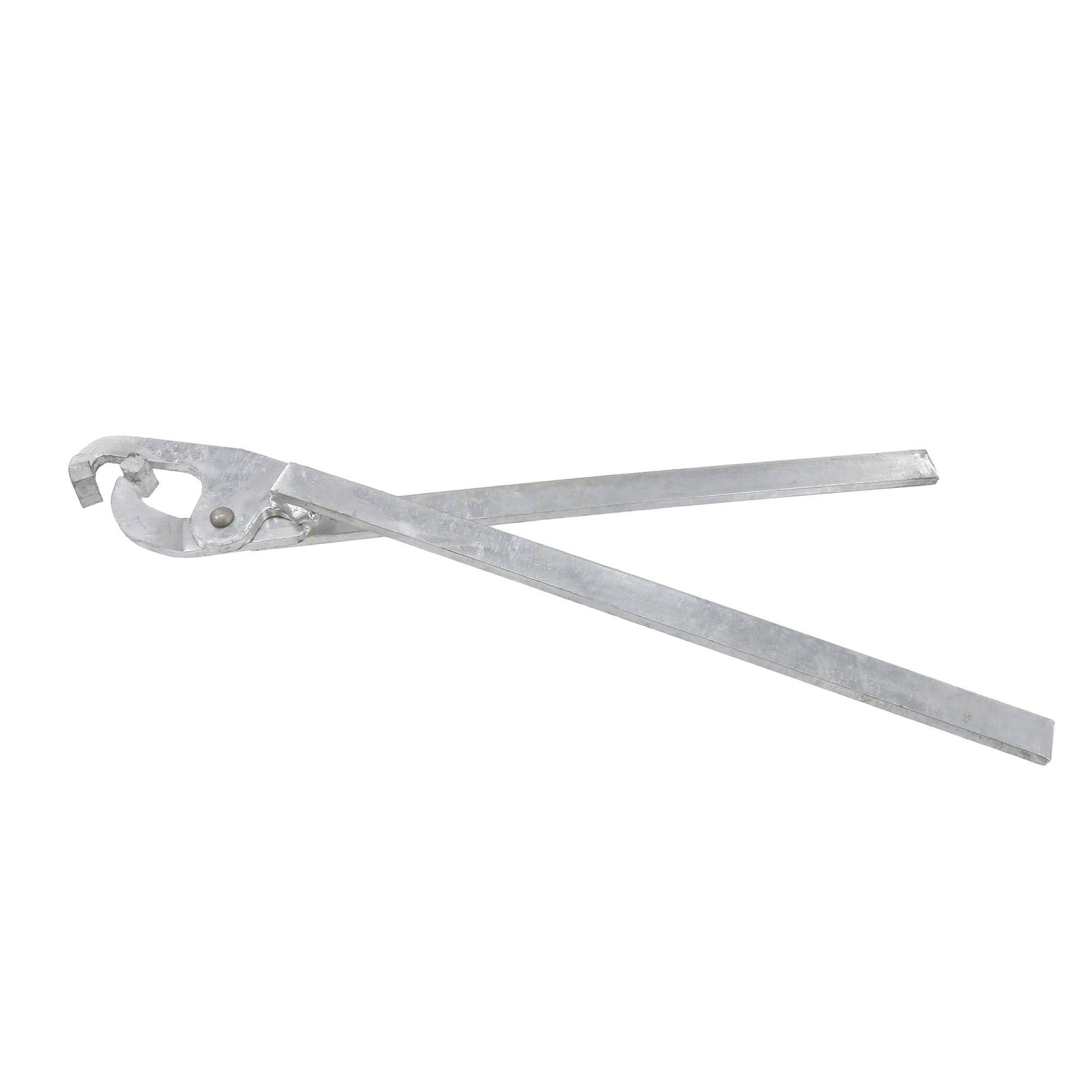 The Heavy Duty Chain Link Gate Clip Crimping Tool always stays in line. Comprised of high-quality pressed steel, this tool is essential for gate and chain link mesh installation. The Gate Clip Crimping Tool allows you to effortlessly crimp gate clips around a gate frame and tension bar to secure chain link mesh to the gate frame. Watch the Gate Clip Crimping Tool Video for a step by step demonstration.