Is Black Chain Link Fence More Expensive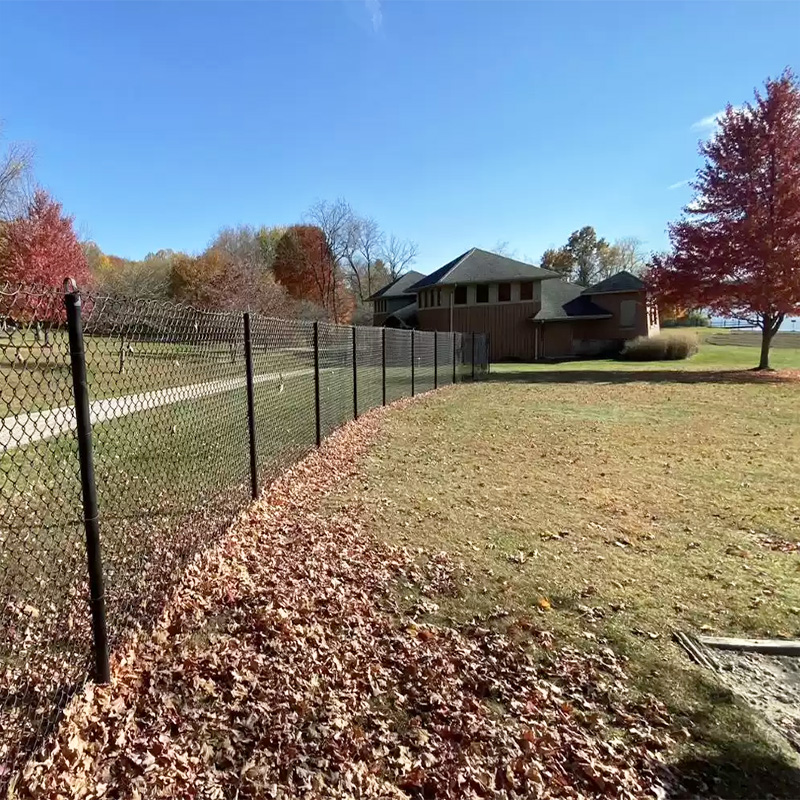 Wanting the reliability of a chain link fence, but would like something a little sleeker in appearance? Well, look no further than a black chain link fence. With all the traditional looks of a normal chain link but with a slight edge, a black chain link fence is an affordable way to add a fence to your home or business.
But isn't a black chain link fence expensive? This is a common misconception that has kept people away from the benefits of this unique style of fencing. Though black chain link has an elevated appearance, it is the more economical choice compared to traditional chain link fence.
Is Black Chain Link Fence Cost-Effective?
Black chain link fence can be cost-effective since it is a much lighter material. Traditional chain link fence is made from 9-gauge metal. This gauge allows the fence to have all the sturdiness people have come to know and love, but the heavy weight can lead to a pricey total at the end of your project. All the while, black chain link is measured as 9 gauge, but in fact, it is a 12 gauge "core" that has been wrapped in a durable black vinyl coating. Due to this, black chain link is much lighter and cheaper to ship.
Do not let the 12-guage core deter you from installing a black chain link fence. The combination of the core and the vinyl coating allows the black chain link fence to be just as durable and reliable as a regular chain link fence. The black vinyl coating also prevents your new fence from succumbing to rust and corrosion, making it ideal for all outdoor installations.
Achieve the stylish fence you have always wanted without the price tag by looking over our black chain link fence materials today.
---