Metal Fence Posts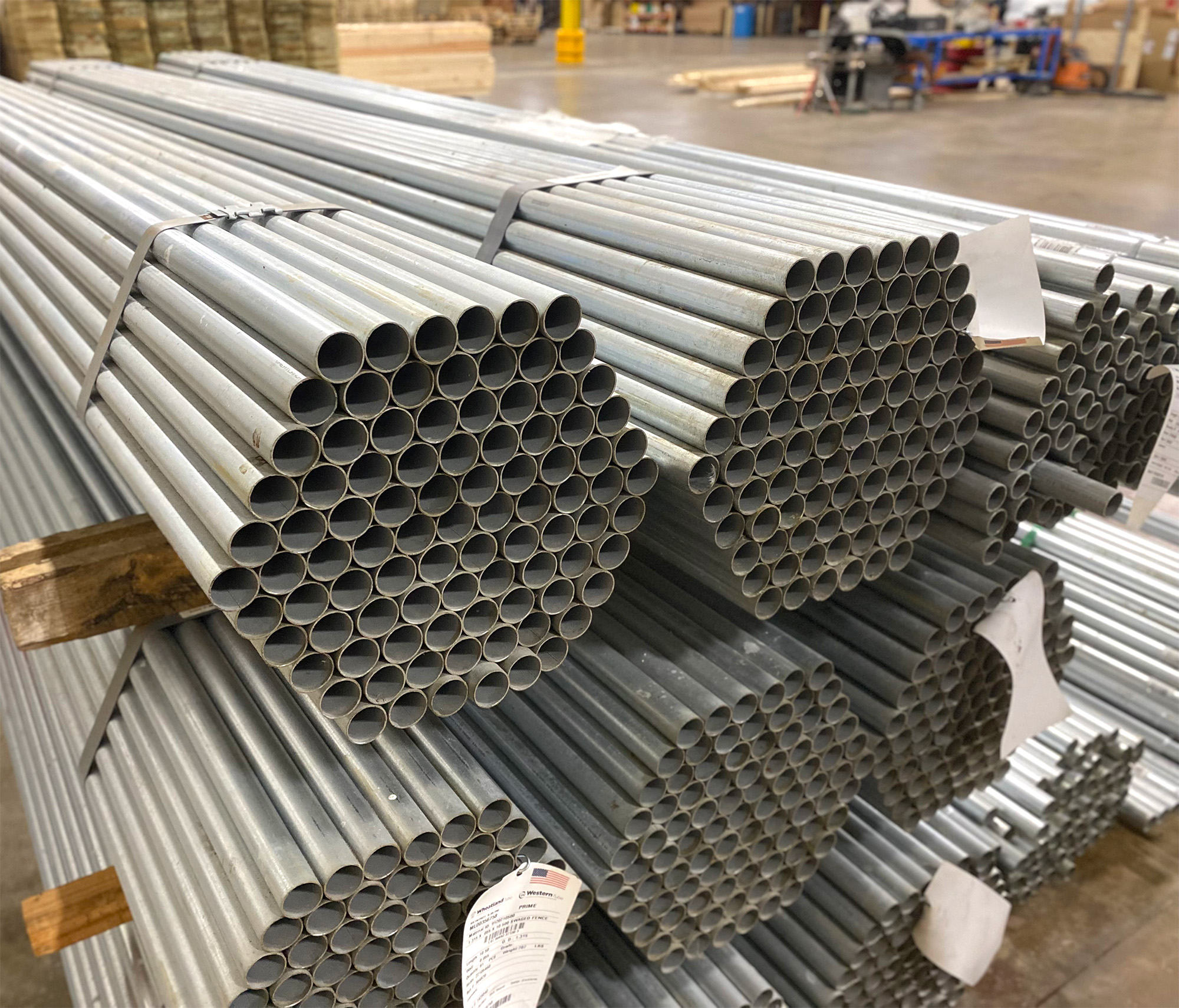 The foundation of any sturdy chain link fence is a well-placed post. These posts come in various shapes and sizes, keeping your chain link fence upright. And once these posts are set in cement, you don't need to do anything else to keep them in place. If you're looking for the best posts for your chain link fence, those made from galvanized steel are a good choice for any fencing project.
Will Galvanized Steel Chain Link Post Last A Long Time?
In the galvanization process, the chosen steel object is covered in a zinc oxide coating. This offers a more textured look and allows your steel post to endure the outdoors. Some experts confirm that this galvanizing process can cause your chain link post to last over 20 years! Galvanized steel is immune to significant rust and corrosion damage, so using this post for your chain link fence is wise.
What Sizing Options Do I Have For Metal Fence Posts?
Since sizing options vary for any fence installation, having options is essential. Thankfully, galvanized steel posts are available in various lengths from 4 to 10 feet. The pipe sizes and lengths available include:
| Post Or Tubing Length | Pipe Or Tubing Size |
| --- | --- |
| 4' | 1 3/8" [1 3/8" OD] |
| 4' | 1 5/8" [1 5/8" OD] |
| 4' | 2" [1 7/8" OD] |
| 5' | 1 5/8" [1 5/8" OD] |
| 6' | 1 3/8" [1 3/8" OD] |
| 6' | 1 5/8" [1 5/8" OD] |
| 6' | 2" [1 7/8" OD] |
| 6' | 3" [2.875" OD / 2 7/8" OD] |
| 6' 6" | 1 3/8" [1 3/8" OD] |
| 6' 6" | 2" [1 7/8" OD] |
| 8' | 2" [1 7/8" OD] |
| 10' 6" | 1 3/8" [1 3/8" OD] |
Whether you would like a smaller fence or require a tall fence to deter intruders from industrial complexes, pipe sizes are available for any metal fence installation.
How Do I Install Galvanized Steel Post For My Fence?
First, making holes for posts with an earth drill is easier. If you are not ready to fork out a ton of cash for these machines, you can rent one. However, if you are a contractor, it makes more sense to purchase this equipment. If you prefer a manual method, a post-hole digger is an alternative that will still get the job done.
After digging the holes, the next step is placing the posts in the hole and setting them in concrete. When doing this, ensure the concrete is thick enough and has the infamous cake batter consistency.
If you're looking for a more affordable way to drive a post in place, a sledgehammer and ground post driver can be used. The ground post driver is made from steel and absorbs the shock from the sledgehammer and stops you from deforming your post. This method is preferred chiefly for installing ground posts around a greenhouse frame. However, chain link fence posts can also be used for a greenhouse installation.
Common Usage For Metal Fence Posts
Some Common Uses For Chain Link Pipe Or Post Include:
Top Rail Of A Fence
Carports
Gate Posts
Kennel Panels
Greenhouses And Hoophouses
Posts are versatile and can be added to any project requiring long or short metal tubes.
---
To view all available metal fence posts, browse the selection below: