Panic Bars For Exterior Gates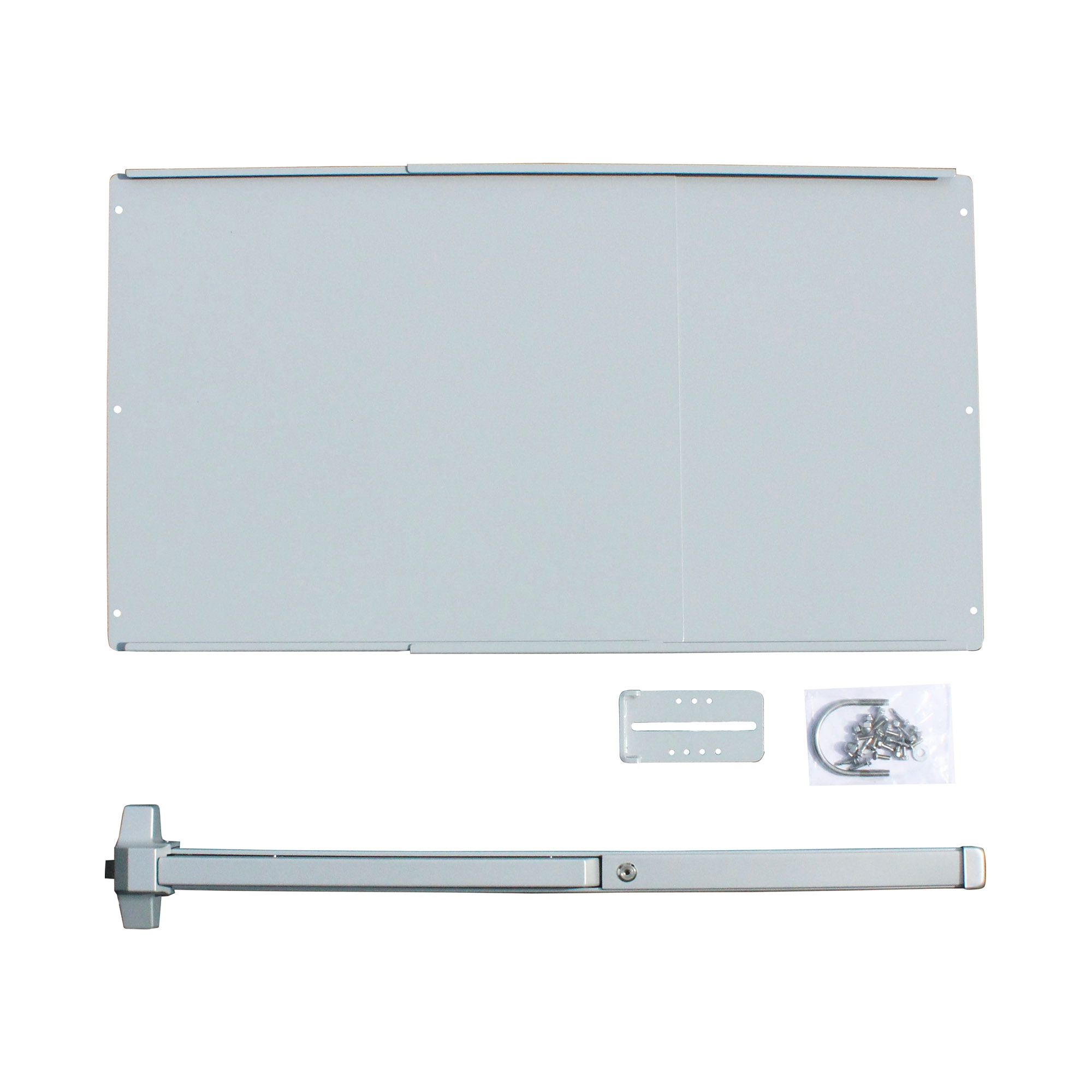 If you have an exterior gate, you may not know that you can attach a panic bar to these gates with an adjustable mounting plate. These plates affix to aluminum, chain link, and even metal fences. However, some panic bars come in kits with various pieces that suit the required installation type.
How Is A Panic Bar Installed To A Chain Link Fence?
If you currently have a chain link gate, installing a panic bar to this fixture is easy.
First, measure how wide your gate is. You'll want to ensure your mounting plate fits the length of your chain link gate.
After this, adjust your mounting plate to the length of your chain link fence gate. Many mounting plates can be adjusted from 32" to 54" gate frames.
Next, attach the panic bar to the mounting plate with included screws through the pre-drilled holes.
One key note is that usually, exit devices are mounted 40 to 42 inches from the floor. This is the standard height that most individuals stand at. Of course, there are always exceptions, but if you install your panic bar too high or low, it will defeat the purpose of people being able to make a quick exit and entrance from inside a gate.
Do I Need A Weather-Resistant Panic Bar?
You'll need extra protection if you use a panic bar outside. In this case, a weatherproof Detex bar is a foolproof choice. Detex bars are created from anodized aluminum. This type of material is treated to be highly resistant to any weather you can think of.
The anodization treatment finish is made from aluminum. This creates a product that is so much stronger than aluminum by itself, and to top it all off, it is still lighter than stainless steel.
Another benefit of this material is that it is lightweight to ship, costing you less money when shipping large, anodized aluminum items by freight. Therefore, Detex weatherproof bars have many benefits for outdoor installations.
Are Red Push Pads Available On Detex Surface Mount Exit Bars?
If you plan on using an alarm with your panic bar in an emergency, Detex panic bars are available with a red push pad and black ABS cover on the head. These bars are still created with weather-resistant anodized aluminum and fulfill the ANSI-PHMA A156.3-2014 (American National Standard) requirements for exit bars. These standards set a high bar for resistance to corrosion, chemicals, abrasion, and sunlight when it comes to panic bars. This panic bar also complies with Grade 1 standards which state that a panic bar must function after 500,000 loaded cycles without breaking.
As you can see, Detex surface mount exit bars with an alarm are some of the most long-lasting panic bars.
Panic Bar Kits
If you are currently looking for a panic bar, purchasing a panic bar kit is the best choice if you want it to fit on your gate. These kits have the adjustable mounting plate and panic bar you need for your chain link, aluminum, or steel fence. Plus, all needed Tek-screws and fasteners are included, so you won't need to buy anything else to attach your panic bar.
View Some Kit Options Below: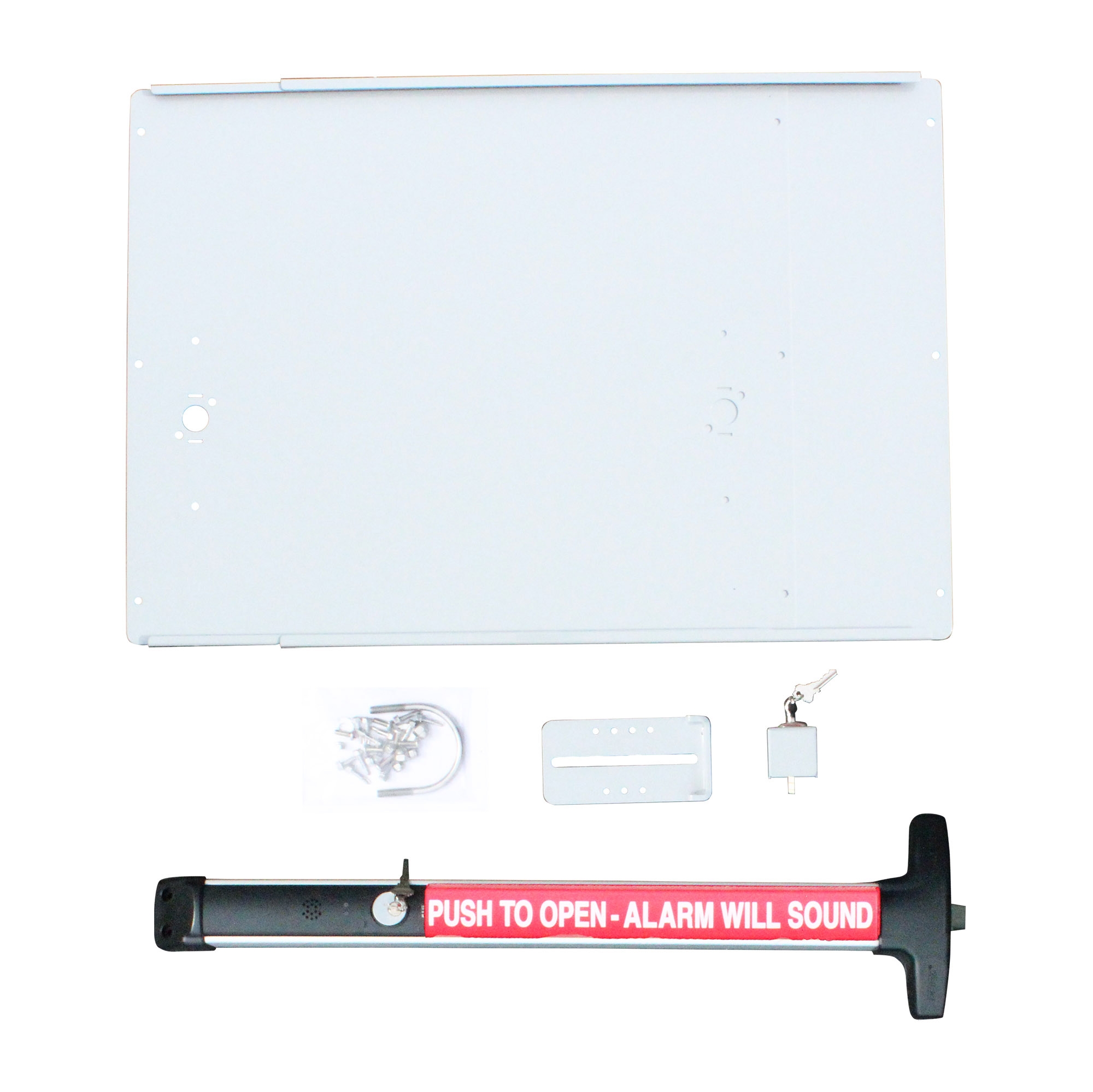 Chain Link DAC Superior Detex 48" Exit Bar Kit
Keyed Cylinder With 2 Keys
Adjustable Receiver Bracket for 3" O.D. Post with Strike
Connects Rail At 90° Angle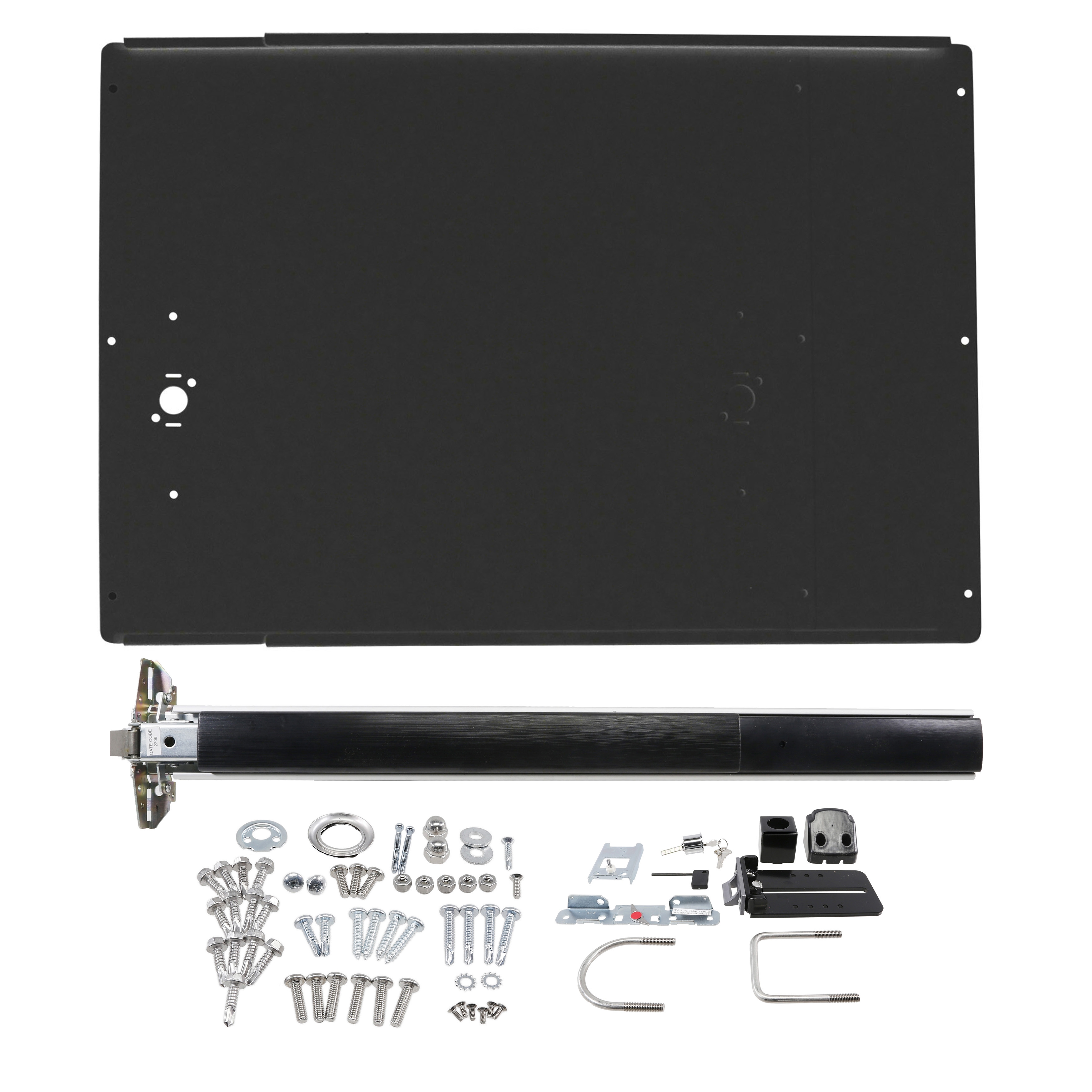 Chain Link DAC Superior 36" Detex Exit Bar Kit
Lockbox Allows For Entry From Outside Of Gate
Fits Post Size: 3" (OD)
Mounting Plate Dimensions: 24" (H), Adjustable From 29" To 54" Gate Frame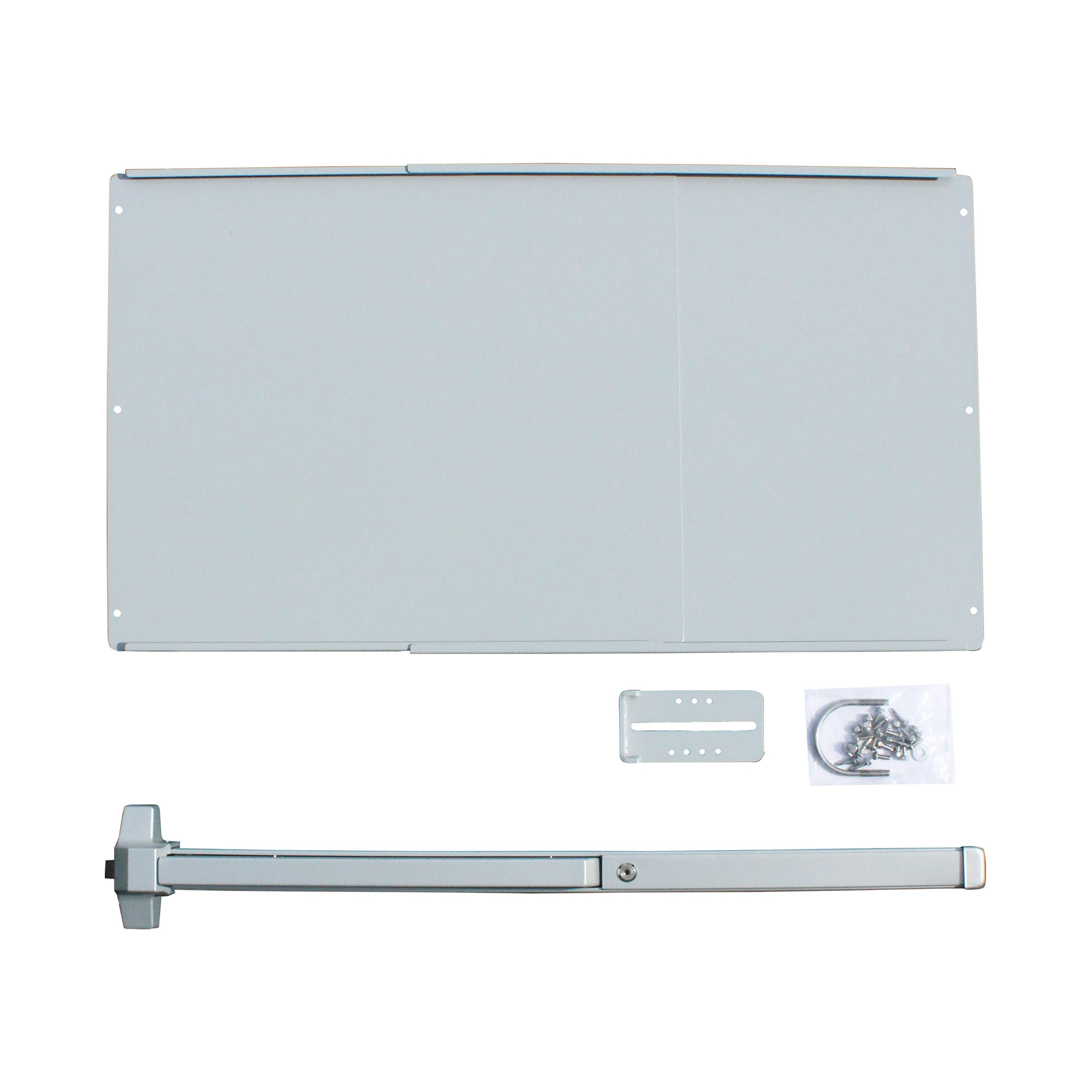 Chain Link DAC Standard Detex 48" Exit Bar Kit
Detex Surface Mount Exit Bar
Adjustable Receiver Bracket for 3" O.D. Post with Strike
Stainless Steel Screws And Fasteners For Lasting Connection
---
Please contact us with any other additional questions you may have!