Strong Arm Gate Latches
Strong arm gate latches are the heavy-duty solution to securing the closure of your chain link fence. Designed for security, these keep your gate aligned with the fence when closed, eliminate the need for a drop rod, and work similarly to a drop fork without the need for a drop fork collar. Used on manual swing gates for residential and commercial walk gates or double drive gates, these can be thru-bolted or welded to gate frames.
Residential & Commercial Strong Arm Gate Latches
Strong arm gate latches are designed with functionality and visual appeal in mind, meaning they are versatile and can be used on standard chain link fencing or ornamental fencing. Chain Link Fittings has a selection of galvanized steel strong arm gate latches in various gate frames and post-size combinations. Some are available with the additional black powder-coating should you choose, while all are lockable, adding another feature to its security function.
While these are sold for chain link fencing, they can actually be installed to various fencing materials, such as wood, vinyl, steel, and aluminum. These strong arm gate latches come in various sizes, meaning all you have to do is measure and buy accordingly. The pre-drilled holes on the latches will make installation quick and easy.
Fulcrum Double Strong Arm Gate Latches
Strong arm gate latches are traditionally single gate latches. However, Chain Link Fittings offers double drive strong arm gate latches, should you want to apply a double latch to your fence. These Fulcrum style double gate latches are also made of strong steel, with the optional black powder-coating, are offered in a combination of post size and gate frame sizes, and are also thu-bolted or welded and lockable.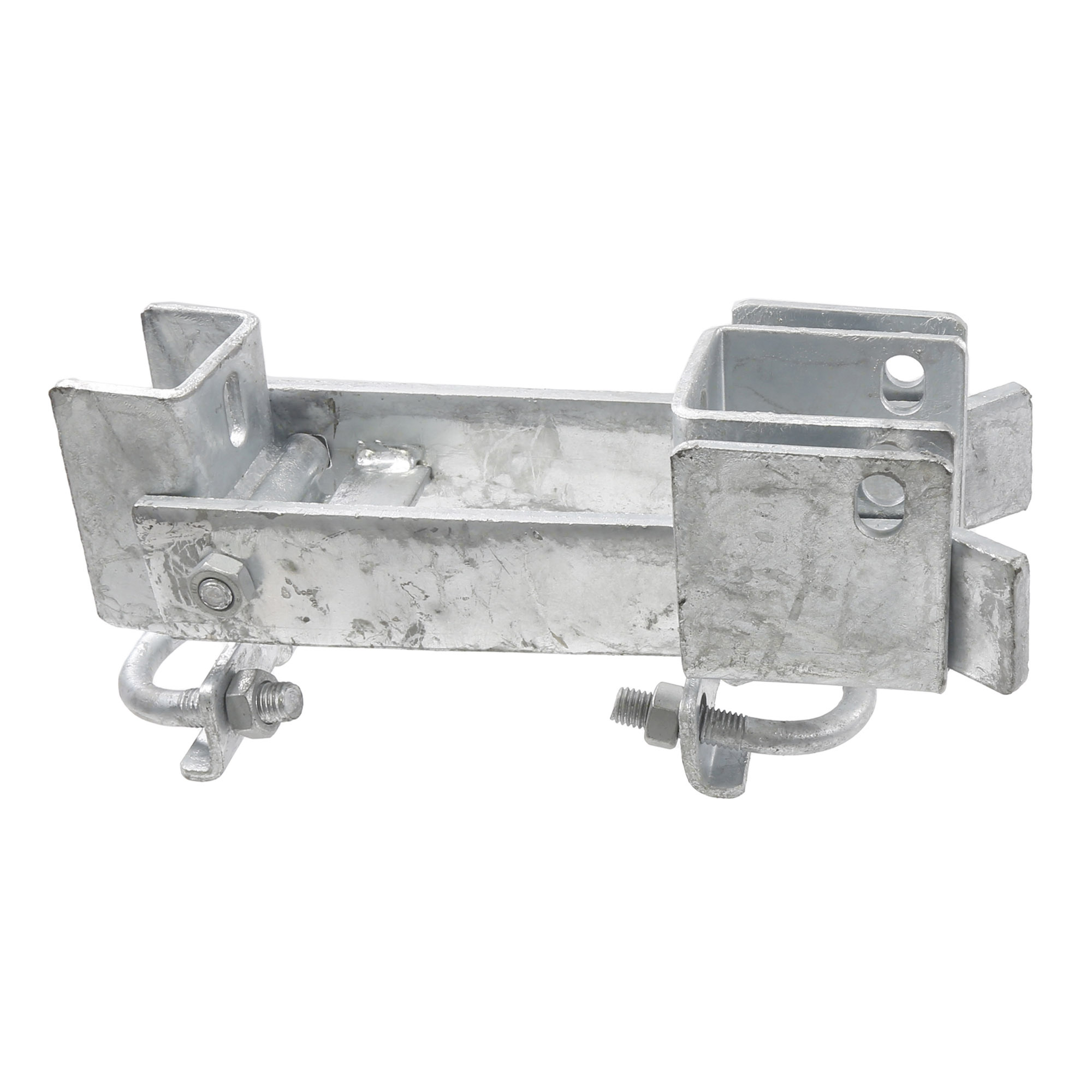 Double Strong Arm Gate Latches