What Can I Put At The Bottom Of My Chain Link Fence?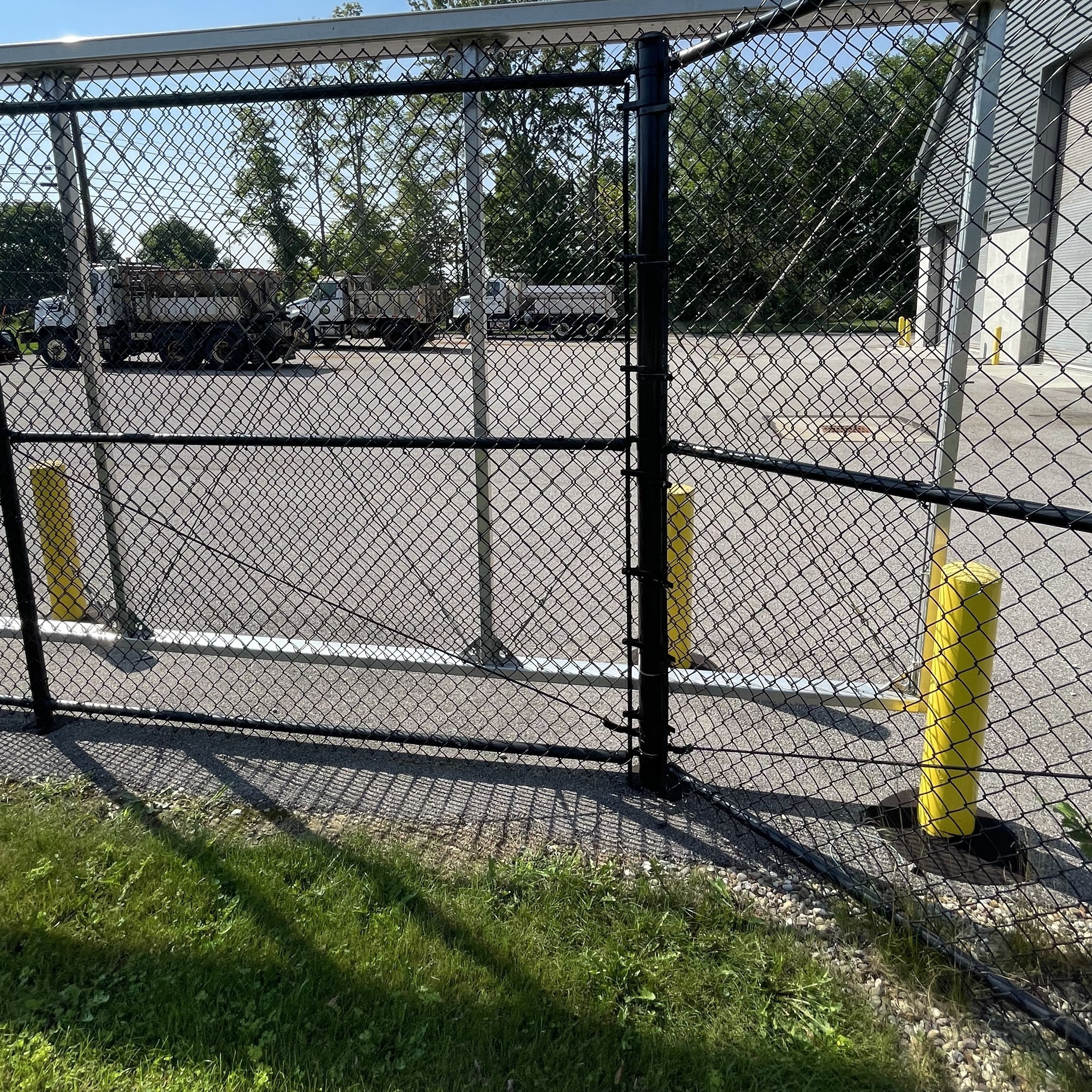 There are a couple of options available that can be put on the bottom of a chain link fence. The environment or purpose of the fence will help determine what someone may want on the bottom of their fence. There are two main options; tension wire or a bottom rail.
Tension wire is the most common piece to add to the bottom of a chain link fence. Its main purpose is to help stabilize the fence and to attach the chain link mesh or fabric. It can come in multiple lengths and various gauges. There are also options for galvanized or aluminized. Another benefit of tension wire on a chain link fence is that it prevents animals from crawling underneath. For most applications, tension wire is all that is needed.
Having a bottom rail on the chain link fence is primarily for security reasons. It prevents a person or animal from pushing underneath the fence fabric. People typically use 1 3/8" or 1 5/8" pipe along with line rail clamps and end rail clamps to secure the bottom. Any high-security building or even dog kennels use the pipe on the bottom of their chain link fence instead of tension wire. These prevent dogs from digging underneath the fence. High-security buildings that have a chain link fence for perimeter security will usually install barbed wire along with the bottom rail for the best security. This setup will prevent people from both climbing overtop or going underneath the fence.
Most residential properties will use tension wire. It's cheaper than installing a bottom rail but will still provide the necessary security and support for the fabric. It's always suggested to install a bottom rail if using the fence with a dog. Bottom rails provide higher security if the environment or application calls for it.