What Is A Gate Butt Hinge?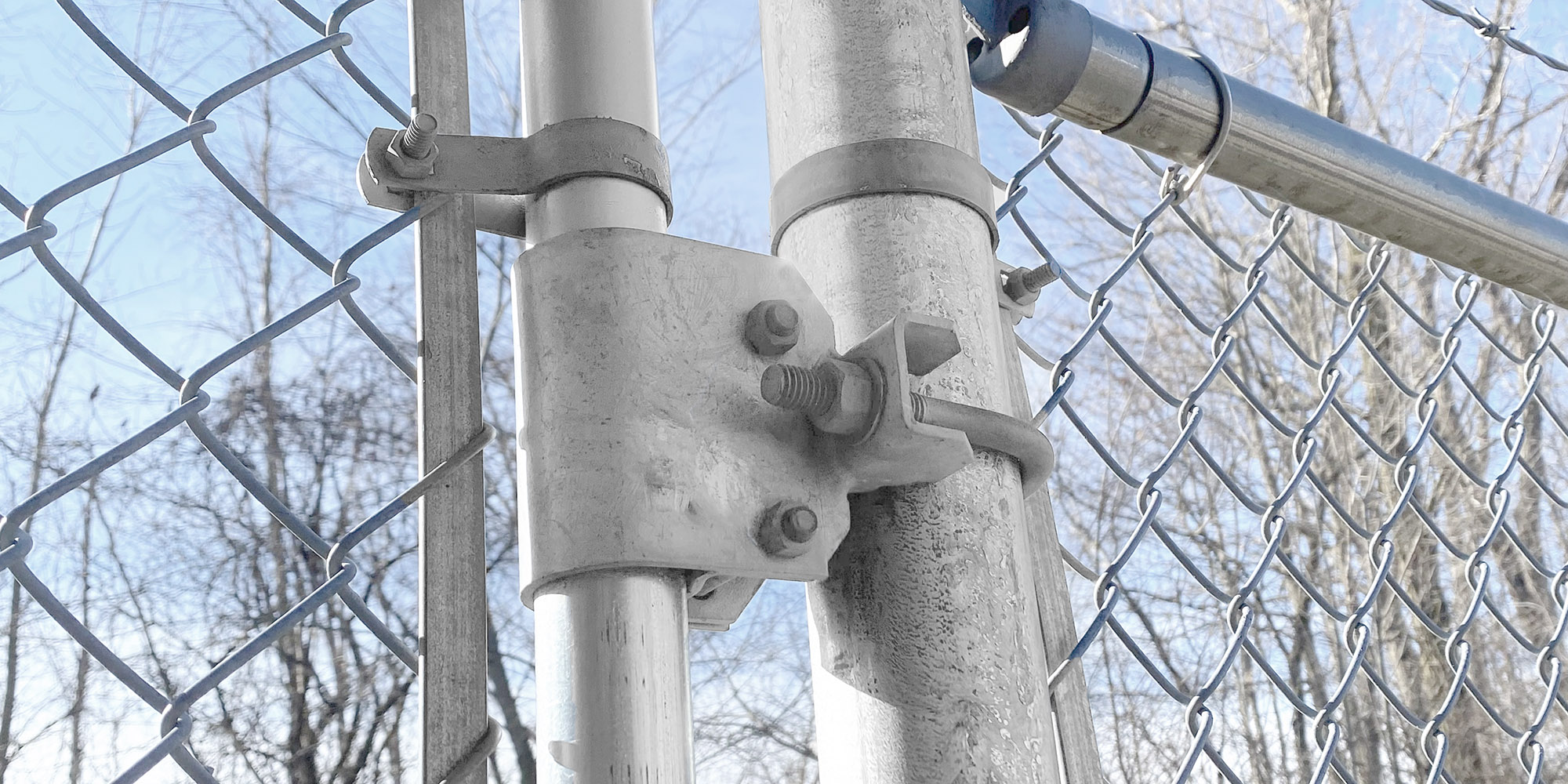 Butt hinges for chain link gates are a simple but effective way to allow the gate to open up to 90° in either direction. Their simple design has been tried and true for many years. This type of gate hinge allows the gate to open and close by securely fitting around the terminating post of the fence and the gate frame. The end that fits around the gate frame has enough tension to support the weight of the gate but is still loose enough to allow the frame to pivot inside the enclosure of the butt hinge.
These Gate Butt Hinges are available in various sizes, material constructions, and installation styles, meaning that if you have a chain link fence gate, there's a hinge designed to fit your application. Although the most common sizes of chain link fence gates will only require two hinges, an additional hinge may be needed depending on the gate weight and length.
The Bulldog Style Gate Hinge has a U-bolt that goes around the end post of the fence section. The other end fits on the gate frame and can be tightened or loosened depending on the amount of friction needed. Another style of butt hinge is referred to as a Box Hinge. Unlike the U-Bolt mounting style of bulldog hinges, box hinges are constructed with additional material on the fence post mounting side, which allows it to grasp the fence post more firmly. Like the bulldog butt hinge, the other end fits onto the gate frame and can be tightened or loosened depending on the stability needed. Both of these styles come in either malleable steel or pressed steel and are commonly used alongside 180° Offset Adapters which allow the gate to swing open or closed a full 180° instead of the standard 90°.
Box Gate Hinges Versus Bulldog Gate Hinges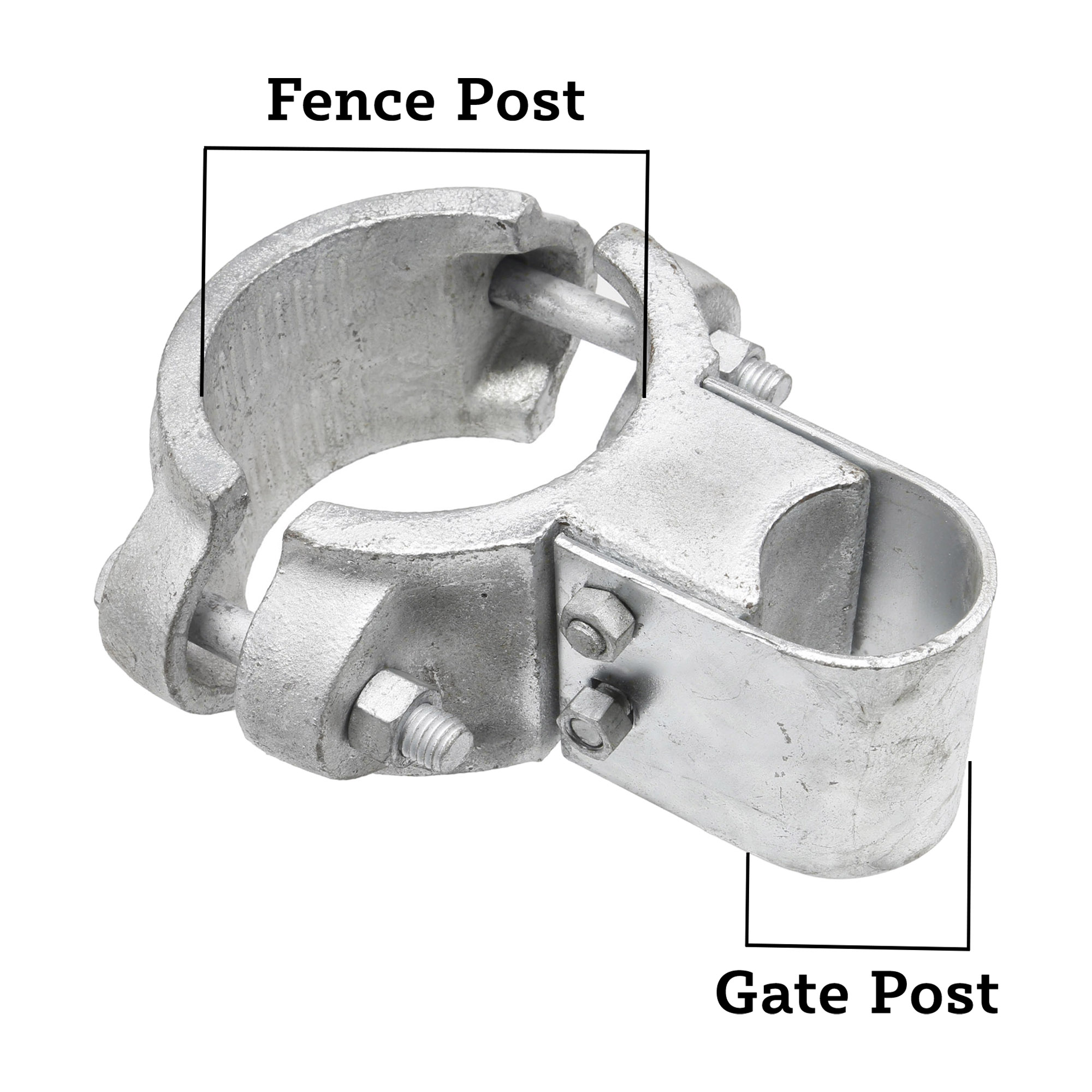 Box Gate Hinge Installation Diagram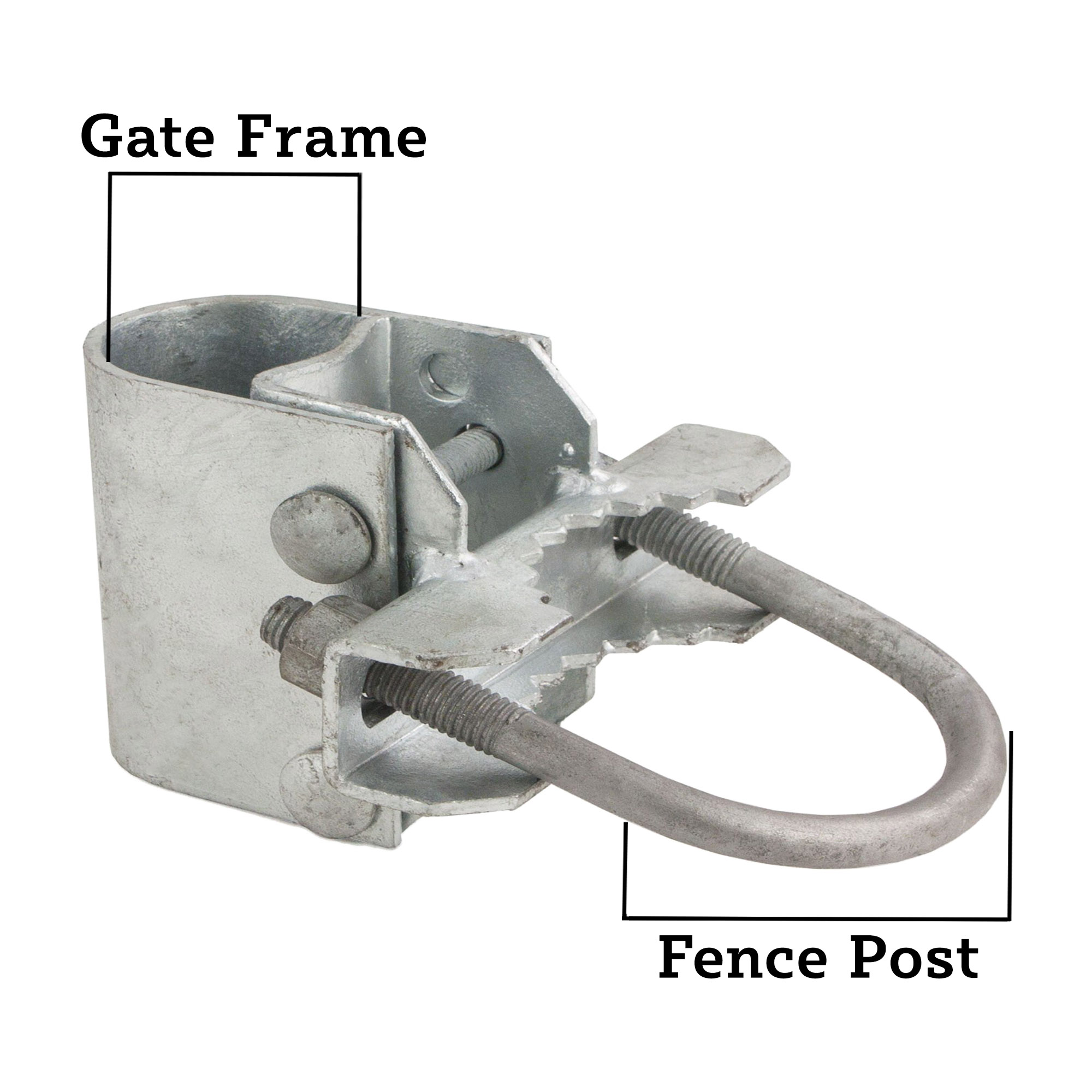 Bulldog Gate Hinge Installation Diagram