What Size Is Chain Link Top Rail?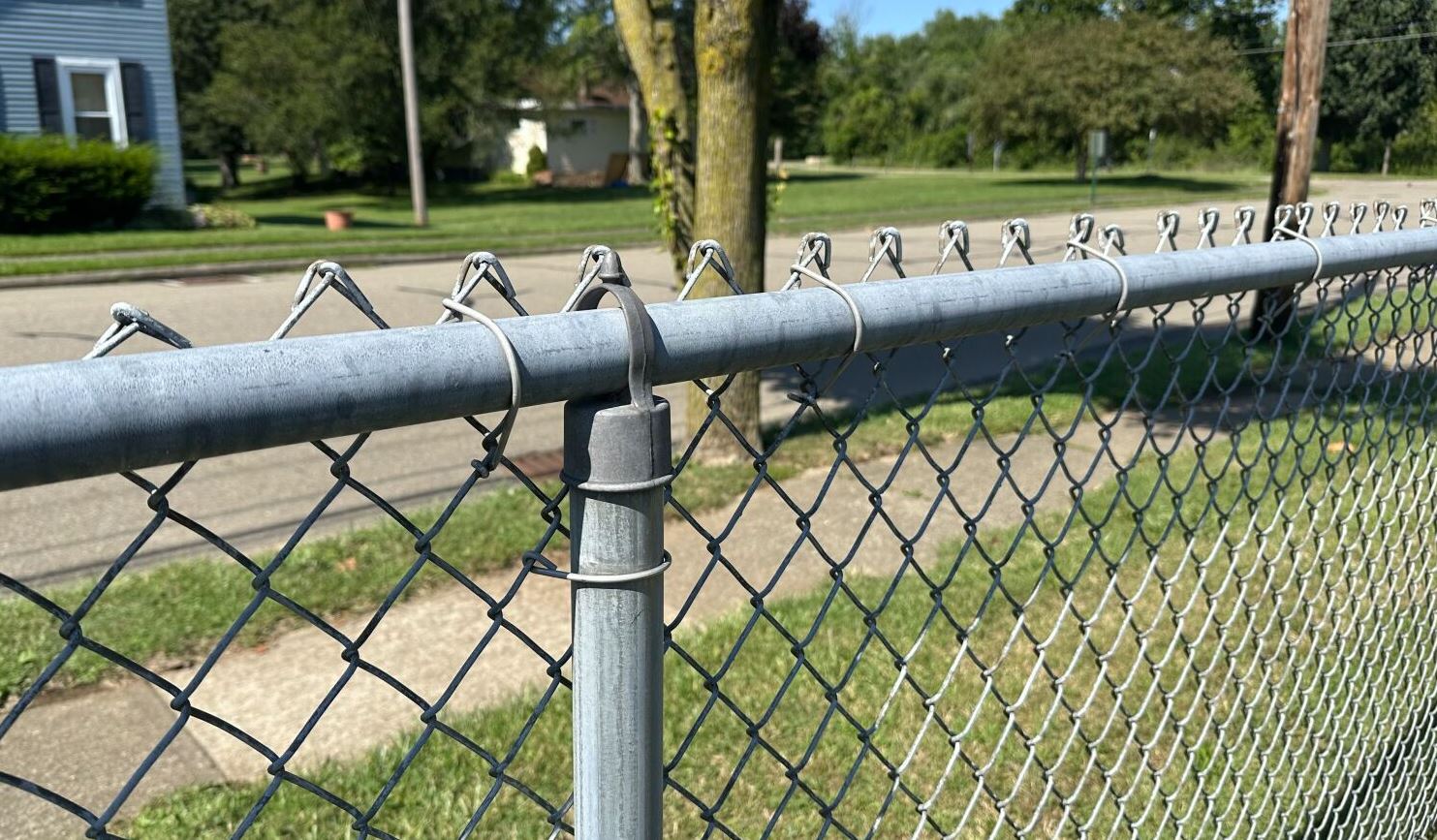 Having a top rail on your chain link fence is a key component to ensuring your fence is sturdy and built to last. The top rail of a chain link fence provides the needed structure to the fence and prevents the fabric from sagging or buckling. Chain link fences are unique compared to other styles of fence, like wood or vinyl, that it only requires one rail to support it, while other styles require both a top and bottom rail to be fully supported.
Whether you are looking to put in a new chain link fence or want to repair an existing one, you might have noticed that there are different sizes of chain link fence top rails to choose from. The sizing of your top rail largely depends on the grade of your chain link fence. Residential chain link fences are typically smaller than commercial-grade chain link and therefore require a smaller top rail. However, each installation is different, so it is always best practice to measure your fence railings before purchasing anything.
Residential Top Rails
There are many factors as to why residential chain link fence has a smaller top rail than commercial fences. One reason is due to the size of the fence. Normal residential chain link fences range from 4 to 5 feet. This is the perfect height to keep pets and small children within your fenced-in area without obstructing views. A smaller top rail is also used because the fabric for a residential chain link fence is often a lighter gauge and does not require extra support to keep it from sagging.
A typical top rail size for residential chain link fences is 1 3/8".


Commercial Top Rails
Due to their size and materials, commercial chain link fences often use two different-sized top rails. Common sizes for commercial top rails are 1 5/8" and 1 7/8". However, most installers often prefer to use 1 5/8".
Even though these sizes are usually used for certain installations, measuring your fence before purchasing any parts or accessories is always important. This ensures you are receiving the correct size every time. Need help knowing how to properly measure your top rail? Click this link to learn how to properly measure.


For more help on knowing which size works best for your chain link fence or to know which parts are needed for your fence, don't hesitate to get in touch with one of our dedicated team members.
Contact Us