Do You Need To Cement Chain Link Posts?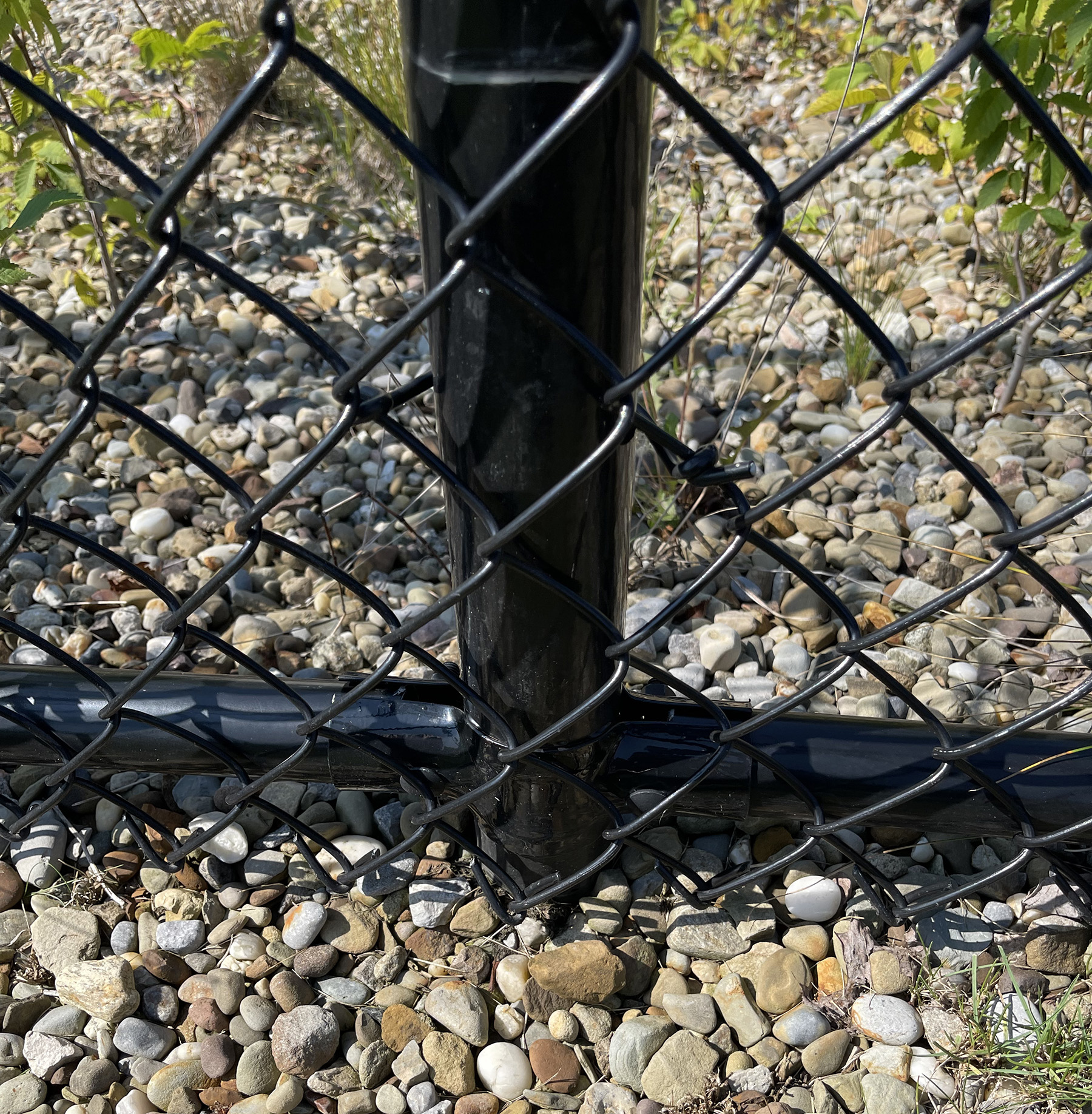 Even though there are various methods to put in chain link pipe, such as using no-dig tactics by pounding a post in, most fence installers use concrete or cement when putting in a chain link fence post. However, this is not always the chosen method depending on the conditions of your terrain.
When To Use Cement Or Concrete Anchors For Chain Link Fences?
Remember that the soil your chain link fence is installed on is a critical part of the installation. If your plan on placing your fence in clay, you will need concrete anchors. Clay tends to shift depending on temperature changes, so it is prone to causing posts to fall if not used with cement or concrete
Despite most experts recommending concrete to set chain link fence posts, an approved cement with ASTM E 488-96 offers large amounts of strength to anchor various posts in concrete and masonry elements. This designation test cement and concrete for seismic, fatigue, shock, freezing, and thawing conditions. Types of cement such as Kwixset are even tougher than concrete and set in an hour and have been approved for ASTM E 488-96.
Cement Options For Chain Link Fences:
Also, remember that cement is an ingredient that goes into concrete. So, any cement product becomes cement with water and aggregate. Therefore, sometimes it's better to have cement in your home because of its versatility.
You may need to pick between concrete and cement depending on where you will install your post. Remember that one drawback of using concrete is that it sometimes traps water and can cause additional shifting if your post is not set correctly.
Why Should I Not Use A Concrete Anchor For Chain Link Posts?
Most professional installers prefer using the concrete anchor method because of its stability, but there are other reasons you may choose not to use this method. It may be because you are trying to save money, do not want to buy or rent many of the machines and tools required, or just need a quick fence that you do not plan to keep up for an extended amount of years. While concrete is a great solution, in swampy or rainy areas, water can get into your post, causing rusting and other issues if concrete chips or cracks.
To stop this, installers may use a gravel base before placing concrete in a hole to offer more protection from moisture. This is especially important for materials like wood but is still a crucial step for any post type.
What Tools Will I Need To Install A Fence With Concrete?
To install a fence with concrete, you'll need:
Gravel
Pre-mixed Concrete
Fence Posts
An Auger
Post-Hole Digger
Hacksaw
Pipe Cutter
Shovel
Pliers
As you can see, many tools are associated with the chain link installation process. If you need help figuring out how to use what, an extensive article on chain link tools is available at the resource hub. It can initially seem daunting, but it is not as complicated as it seems.
---
Need more info on installing a chain link fence? View our wide selection of tips and tricks.
More Articles