PVC Coated Steel Chain Link Fence Fabric - Class 2A - Extruded & Bonded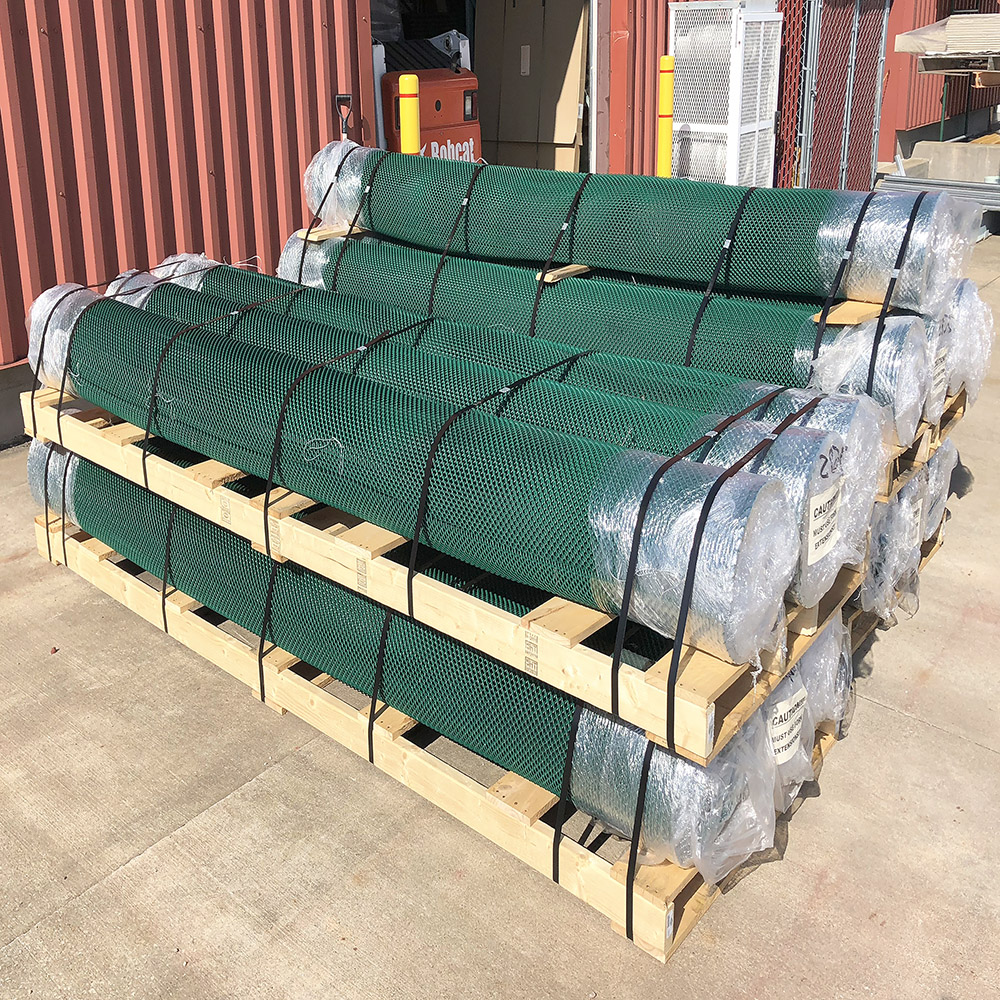 One of the three types of PVC (Poly Vinyl Chloride) coated steel chain link fence fabric is class 2a - extruded and bonded. This type of PVC coated (sometimes referred to as vinyl-coated) fence fabric is commonly seen on commercial properties. It offers a more durable coating compared to the Class 1 - Extruded type of chain link fence coating. Class 2a coated fabric comes in a variety of colors, such as green, black, brown, and white. A lot of plain galvanized chain link fence only shows off the gray zinc color, so seeing another color of fence is pleasant to the eye and can set the fence apart from others. Having a different colored chain link fence generally looks better in neighborhoods and commercial environments.
Benefits Of Class 2A PVC Coated Chain Link Fence Mesh:
Low-Maintenance
Better Corrosion Resistance
Different Look Compared To Plain Galvanized Gray.
Long-Lasting
Durable
Low-Cost
The class 2a - extruded and bonded coated fence fabric sets itself apart from other vinyl-coated chain link mesh during the manufacturing process. Just like other galvanized chain link, it all starts with a steel rod. This commercial-grade rod is cold-drawn into wire. The wire is then passed through a bath of molten zinc, which completes the galvanization process. Our galvanized wire conforms to ASTM B6. The extruded and bonded coating is produced by first applying a molecular bonding agent to the galvanized core wire. This bonding agent eliminates the slippage of the PVC. After the bonding agent has been applied, a coating of PVC ranging from 0.015" (0.38 mm) - 0.025" (0.64mm) is pressure bonded to the wire. This ensures a more secure coating of the PVC (vinyl) to the chain link fence fabric. Class 2a is more secure and durable compared to the Class 1 - Extruded wire.
Extruded and bonded vinyl chain link fence fabric is becoming more and more popular due to the different color options, weather and corrosion resistance, and low cost. Consider choosing class 2a extruded and bonded PVC-coated steel chain link fence for your next project. If you have any questions or would like to get an estimate/quote on chain link mesh, contact one of our helpful sales representatives today!