PVC Coated Steel Chain Link Fence Fabric - Class 2B - Fused & Bonded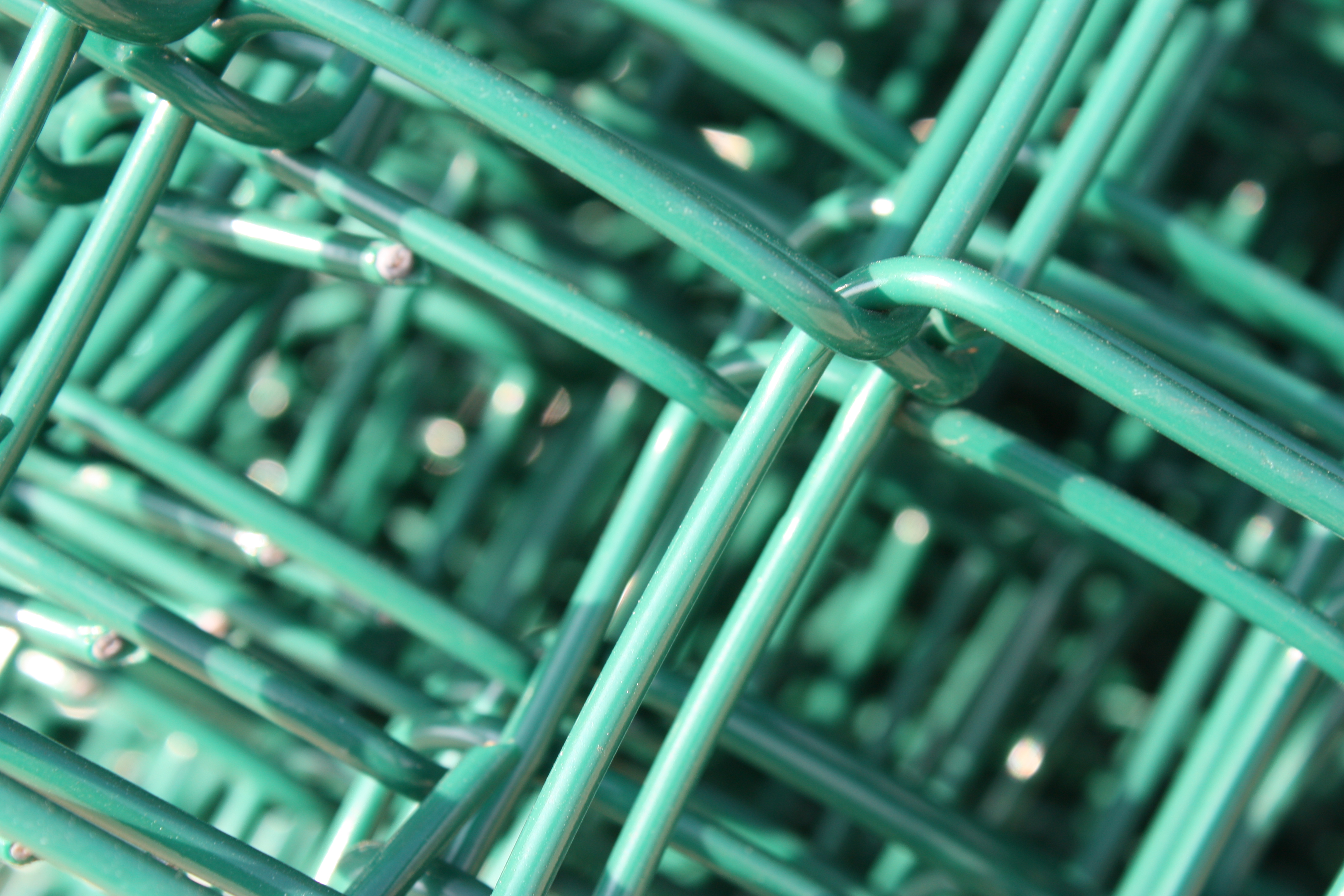 Commonly found in industrial and government settings, class 2b - fused and bonded PVC-coated steel chain link fence fabric is the go-to choice for the best type of chain link mesh that is vinyl coated. It offers the most corrosion and weather resistance compared to Class 1 - Extruded and Class 2A - Extruded & Bonded. The fused and bonded PVC coating is going to last longer as well due to the PVC coating being fused to the steel wire instead of extruded. These fences can last up to 20 years, depending on the environment.
Benefits Of Class 2B PVC Coated Chain Link Fence Mesh:
Low-Maintenance
Best Corrosion Resistance
Mulitple Color Options
Long-Lasting
Most Durable PVC Coated Chain Link Fence Fabric
Is The Top Choice For Government & Industrial Properties
The manufacturing process of class 2b vinyl-coated steel chain link fence fabric is slightly different from the other types. The core wire is cold drawn from commercial grade medium/low carbon steel rod to the diameter desired. The wire is then galvanized using a bath of molten zinc. After the chain link wire is galvanized, a thermoset bonding agent is applied to the wire. Then, the PVC coating is bonded to the wire and is anywhere from 0.006" (0.15 mm) - 0.015" (0.25 mm) thick. This process ensures an impervious coating free of voids, as well as a smooth and lustrous surface appearance. After the PVC (vinyl) coating is bonded, the wire can be spun up into the final product, which is the steel chain link fence fabric.
Fused and bonded vinyl chain link fence fabric is becoming more and more popular due to the different color options, high weather and corrosion resistance, and low cost. Consider choosing class 2b fused and bonded PVC-coated steel chain link fence for your next project. If you have any questions or would like to get an estimate/quote on chain link mesh, contact one of our helpful sales representatives today!