How To Use Hurricane Ties On Both Sides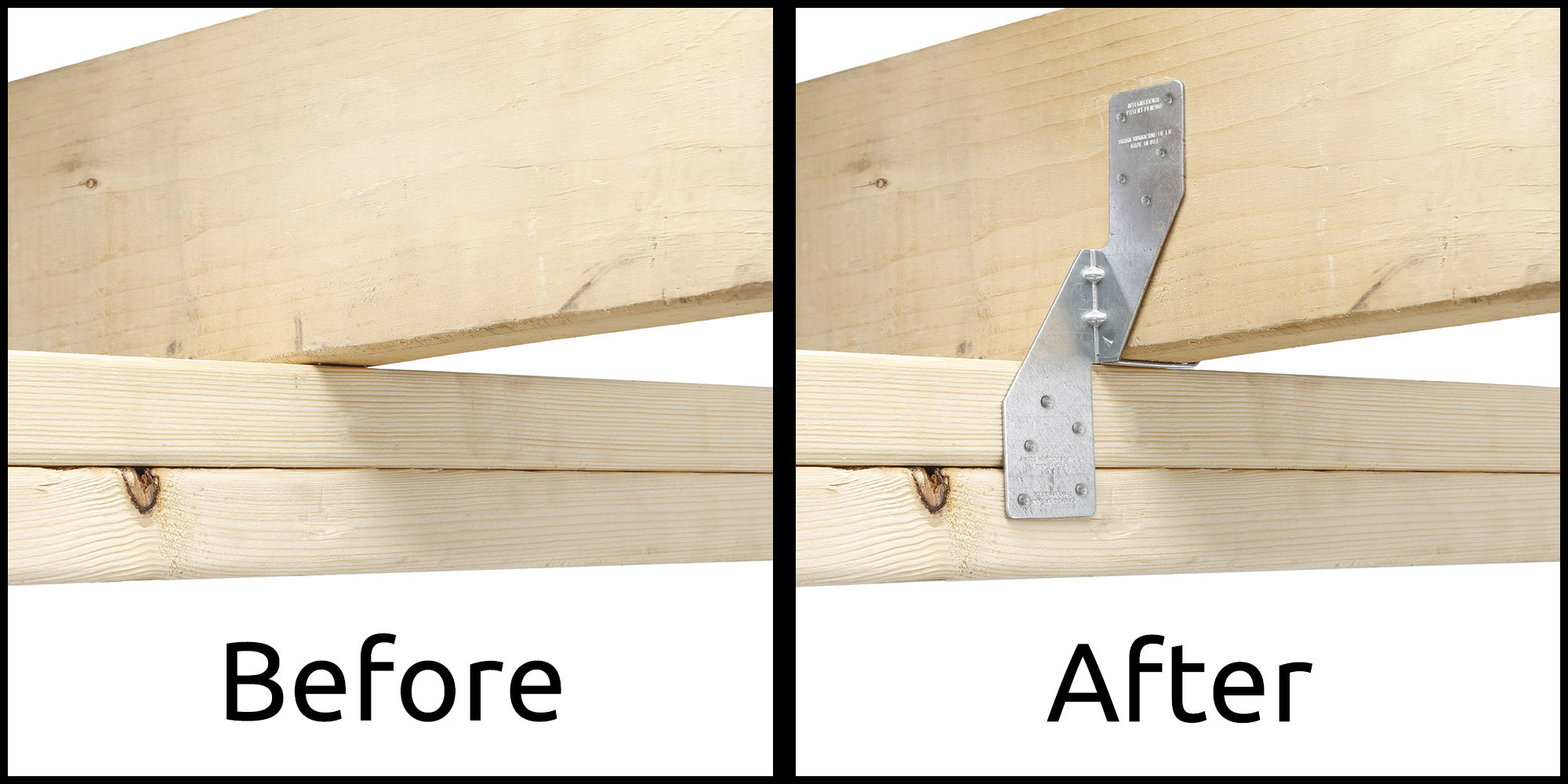 Galvanized hurricane ties are a sure way to build a safe, long-lasting deck, roof, or house. They offer a lot of protection at a low cost. They are easy to install and long-lasting. They may even lower insurance premiums depending on where the structure is built or the insurance policy. Most people install these if they live in high-wind coastal areas or are located in tornado-prone.
Hurricane ties work together by securing joists, beams, and rafters. They give the structure greater resistance against any upward wind force that could dismantle it and the lateral force that could damage the integrity of the structure or building.
Key Features:
850 lbs of uplift support
Left-Handed or universal installation orientation
Made from high quality 18 gauge pressed steel that has been hot-dip galvanized
Galvanization prevents rusting and protection from the elements
How To Install For Universal Orientation:
Hurricane Ties already come with a left-handed install orientation because of the bar that is attached to it. However, this bar can easily be removed to install the tie in any orientation.
Bend the bar back and forth until it snaps off (typically after two bends back and forth). Once the proper orientation is set, the only thing left to do is screw or nail the hurricane tie in place. That's all there is to it!
Read Other Articles